Higher risk insurers to have designated supervisors | Insurance Business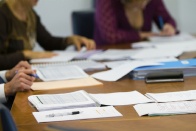 The Reserve Bank of New Zealand (RBNZ) has divided insurers into two groups – those who need their own designated supervisor and those who can be supervised on a portfolio basis.
The move comes as part of RBNZ's ongoing regulation and prudential oversight of the industry according to the Insurance (Prudential Supervision) Act 2010.
RBNZ said in its latest Insurance Industry Update for July that its supervisory activities will serve to reinforce the self-discipline and market-discipline already required by the Act.
The criteria for working out which insurers required closer supervision was risk based.
"Those licensed insurers of greatest significance to the purposes of the Act are to be subject to a greater intensity of supervision," RBNZ said.
"A licensed insurer's significance has been determined by gross annual premium; and total assets.
"A risk overlay is to be added over time; with supervisory attention also directed towards those licensed insurers having both the greatest risk of failure and significance to financial stability."
The idea of appointing a designated supervisor to those insurers who meet that criteria is to enable 'early identification and resolution of prudential issues', RBNZ said.
"In addition to compliance monitoring, supervisors will build an understanding of the business model, strategy, governance and risks.
"Analysis and review of information provided to the Reserve Bank and regular and structured engagement will facilitate this including at least one annual prudential consultation meeting following end-of-year returns."
Those licensed insurers who fall into the other group will be managed by a specialised team of supervisors on a portfolio basis.
"Our objective is to understand risk across the portfolio and to identify, at a high-level, risks or issues affecting groups of licensed insurers or market segments," RBNZ said.
"Engagement will be prioritised by need and in response to events and issues."
Insurers were informed of the changes and which group they fell into at the end of May 2015.