High-flying Kiwi ranks on IB Hot List third year in a row | Insurance Business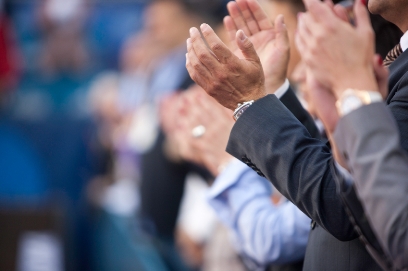 Insurance Business
magazine in Australia has picked out this go-getter Kiwi amongst 37 industry movers and shakers it says are ones to watch.
Sampath Soysa
, president of
Young Insurance Professionals (YIPS) Australia and New Zealand
was selected for the third consecutive year for the great things he has achieved within the insurance industry.
Soysa, now principal at the Melbourne office of Australian law firm Gilchrist Connell, began his early legal career at Fortune Manning in Auckland.
But he has made big waves in the industry on both sides of the Tasman with his proactive efforts to help develop and retain young professionals in insurance by founding YIPS in 2011.
In its first year of incorporation it gained over 1,500 members and since 2014, membership numbers have grown a staggering 64% to around 5,400 across the two countries.
The IB Hot List team said: "Keep an eye firmly focused on Soysa and his
YIPs
network's activities in 2016.
"They arguably deserve a place at the table for any industry discussion as to how the industry can make insurance a more alluring career path for talented young jobseekers."
Soysa told
Insurance Business New Zealand
that he was proud to make the list again and be in the company of industry thought leaders who he respected hugely.
"I see my inclusion on the list as reflecting the considerable and central relevance YIPs now has as the largest trans-Tasman organisation solely dedicated to younger insurance professionals and their careers in both countries, or wherever those careers take them around the world.
"Hopefully, getting YIPs on the Hot List for the third year in a row will mean the other insurance industry bodies in this part of the world are now willing to take YIPs more seriously."
As a born and bred New Zealander Soysa said he was keen to ensure YIPs included a New Zealand branch from the very start.
He gave credit to the hard work and dedication to the team in Auckland for their efforts in enabling a second NZ branch which will open in Christchurch in the next few months.
Soysa said there were several reasons why it was important to maintain the links between Australia and New Zealand, one of which was the level of interrelation of the insurance industry.
"I even have a claim right now where we are working collaboratively with my former Auckland colleagues for a trans-Tasman insurer," he said.
"I'm also ecstatic to see the Australian and New Zealand governments have announced last month some major changes to the permanent residency and citizenship rules between the two countries.
"I think those visa changes will have a very good long term impact on the Australasian insurance industry by assisting the reciprocal flow of young insurance talent between the two countries, and address precisely
the concerns I spoke to Insurance Business
about less than six months ago.
"It will certainly be easier for future YIPs than my own path to dual citizenship which was very frustrating and drawn out."
Read more:
Global giant backs young networking group
Five Minutes With… Sampath Soysa, Young Insurance Professionals