Hope remains for positives from fire service funding debate | Insurance Business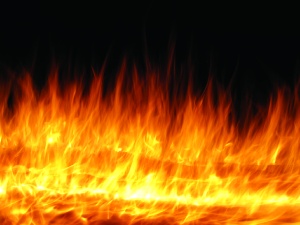 Details of the new structure of the Fire Service have been revealed by the government, including confirmation that the new fire services will continue to be funded primarily through levies placed on insurance premiums.
Speaking at the United Fire Brigades Association conference on Friday Internal Affairs Minister Peter Dunne said the final funding details were still to be resolved and that there would be 'significant transformation change' as the fire services were merged into a single national organisation.
While the funding outcome was not the preferred option for the Insurance Brokers Association of New Zealand (
IBANZ
), CEO
Gary Young
said he was still taking a positive view.
"We know that removing funding from insurance was never on the table so that does not come as a surprise. It is of course very disappointing that our government perpetuates this unfair and inefficient approach while other countries have moved on to a more appropriate method," he told
Insurance Business
.
"Taking a positive view, the fact that the details of the funding approach are yet to be finalised might mean there is serious consideration being given to the structure of the future funding process. We would sincerely hope so.
He added: "The current legislation has proved to be inadequate and confusing; even the three highest courts in the land cannot agree on what it means."
However, while Young was hoping for some good to still come out of the funding debate, he pointed to the actual cost of the Fire Service restructure and where that would come from.
"We hope [it] will not fall on the long-suffering public who choose to take out insurance. We would also hope that the new structure does not result in ongoing higher expenses."
Young said adding further costs to insurance would only increase under-insurance or worse, non-insurance.
"This is the significant downside of an unfair system we seem doomed to perpetuate."
Minister Dunne said that the Government would need to be confident that the new organisation could achieve what was expected of an expanded emergency services organisation in the years ahead.
"To that end, we will continue to monitor the new organisation closely to ensure that it will deliver services efficiently and manage its expenditure carefully," he said.
Dunne was
reported saying in September
that the new service would cost 'broadly' the same as the current system and that it was 'unlikely' that peoples' insurance costs would rise.
Read more on the fire levy debate
here
.