How technology is changing the way brokers work | Insurance Business New Zealand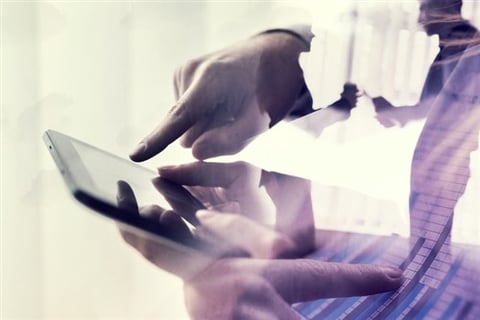 When it comes to technology and insurance, the relationship has often been tentative, uncertain and perhaps a little distrustful.
While some parts of the insurance space have embraced every new gadget with open arms, the broker side is understandably wary of how the rapid spread of new tech is going to impact its share of the customer market. According to national manager – commercial at Marsh Insurance Brokers, Carlie Griggs, the way to navigate this is to keep your finger firmly on the pulse of new technology, and to embrace the benefits of what it can do for the way you work.
"Technology is hugely affecting the insurance industry," Griggs told Insurance Business. "I'm not a technology buff by any means but I definitely see the landscape changing, and it is changing the way we do broking."
"People want to be accessible but they're also working different hours, and the customers now want to get their policies at three in the morning," she explained. "They want to jump in and get it done, but they don't necessarily want to wait to speak to someone in the 9-5 time period. So, as brokers, we've got to think smartly and keep up with the game, because the game changes so quickly.
"I don't think brokers are going to become irrelevant at all, but I think things like getting mainstream domestic insurance and paying for it is going to be very easy. It's easy to just get on that website, tap in the numbers and pull out a premium wherever you go."
Griggs says the upside of evolving technology is the freedom and flexibility that it grants brokers – much more than they've ever had before, as companies increasingly step away from the traditional '9-5' model in favour of a greater work-life balance.
"The upside is that you can work from home – or, you can pretty much work anywhere," Griggs said. "Obviously you want do as much face-to-face work as you can, and I think it's very important to be able to sit in front of your clients, but your technology needs to be up to date as well. All of our brokers know how to do remote access, and because people think in different hours now, we aren't just doing the typical 9-5 where business shuts down at 5 o'clock."
Griggs says this level of flexibility hands a degree of trust over to employees – something which does wonders for both motivation and personal satisfaction.
"You just have to tell us what suits you, and we'll see if we can work around that," she said.
"Anyone can work until four or six, and we're very creative and very accepting of everybody's different situations. If you can do that, you're creating the environment where people want to come into work, and if they have to put in a few extra hours once or twice a week, they won't mind because you give them flexibility."