How to attract millennials to insurance | Insurance Business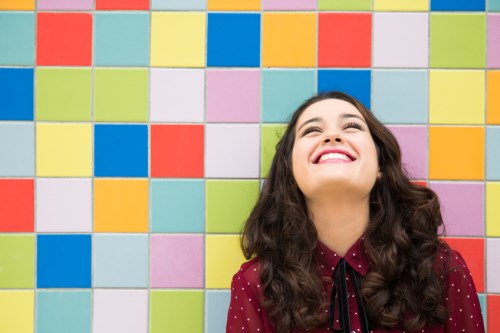 Many insurance professionals are concerned about how nearly half of the workforce in the insurance industry is set to retire by 2030.
In New Zealand,
David Crawford
, managing director of Insurance Advisernet said the
mean age of their brokers was 42
and other industry bodies have signalled their adviser and broker members are mostly middle-aged and older.
One company is taking active steps to prevent the drain of talent which could be applied here too.
Keith Wolfe, managing director of US property and casualty at Swiss Re, has revealed the company's efforts to attract younger professionals to
AM Best TV
.
Wolfe said the first step was focused on creating a work environment that specifically targets millennials.
"What we've really focused on is creating a work environment especially for the millennials that suits their desires and needs because it's a very different work environment than the expectation of the other three generations," Wolfe said.
"Coming to an office now is not something that's usually a requirement, you know, people want to be able to telecommute, they want flexible work hours, some cases we will allow job sharing so this provides plenty of flexibility for people to come and contribute and be in an environment that really suits them and their own work life balance. So we try to provide a lot of options."
Wolfe had also proposed a change in insurance jargon to change the millennials' perception that insurance is a boring and staid industry, and make them better understand what insurance professionals do and why it's important.
"If you think about claims adjudication – who wants to be adjusted? That's a terrible word, frankly.
"[My colleague joked he was thinking of] changing the name of his claims team to resolution specialists.
"Because that's what they do, they help people solve to problems."
He added: "I think there are several other areas we can work on to have people better understand what we do and why it's important."
With regards to the retiring population, Wolfe said they had been pushing for gradual retirement rather than an abrupt end to the working life.
"We actually want these people to transition to something like three or four days a week, and then not only does it allow them a nice transition into retirement but it gives us that knowledge transfer from their 34 years of institutional knowledge into other parts of the workforce as they move into retirement years," explained Wolfe.
Wolfe said that the industry also had to consider the changing skillset required by millennials to contribute to an ever-evolving technology landscape.
Wolfe said: "So one of the things we do here at Swiss Re is we run a graduates' program that is targeted at recent undergraduate students across the globe and we've been putting a much heavier focus on their technology skills and their ability to understand the evolving technologies, not just in the insurance industry but across other spaces that impact their daily lives."
The industry had also been making efforts to promote itself as a great career choice to millennials. In February this year, the industry held its first insurance careers month, attended by some 300 companies in the insurance industry and support organisations. The event was for showcasing the many career opportunities the industry has for millennials.
"It's unfortunate that our biggest problem is really marketing ourselves as a great career opportunity, we really do believe that there's a fairly stable career path for almost anybody from any background," said Wolfe.
"There's an unbelievable amount of opportunity in technical, managerial, technological, anything you can think of almost is represented somewhere in insurance and reinsurance so we're trying to make sure we get that good word out and promote this as a viable career path."
Related stories:
Winning broker 'shining example' of owner driver model success
Industry body ANZIIF tackles talent problem head on
Three keys to creating a positive culture
Building leaders in a millennial workforce