How vehicle insurance spells death for $1bn auto repair industry | Insurance Business New Zealand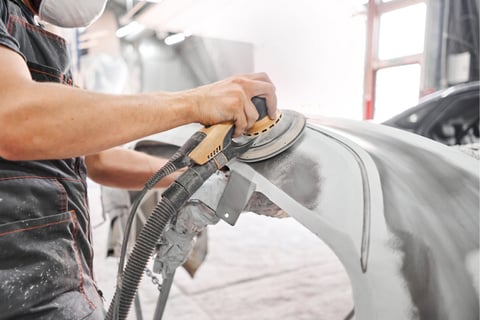 UPDATED
New Zealand's billion-dollar collision repair industry is set to lose almost 15% of its revenue to offshore-owned repairers within the year, experts say, with the ongoing pandemic, skills shortages, and inflation crisis dragging down demand for parts and repairs by 31% on pre-COVID levels.
Rising petrol prices have also caused a 20% drop in traffic volume in major city centres.
Meanwhile, the motor vehicle insurance sector's profitability is at a six-year high.
IAG insurers such as AMI, State and NZI have over 60% of the local market, Kiwi motoring magazine Tarmac Life reported. They have rapidly established high-volume panel repair shops throughout New Zealand, with 11 new facilities operating under the brand Repairhub.
Each new facility can process up to 5,000 jobs annually – four times the work an average panel repairer can process and 15% of the industry's total volume. Insurers are also able to channel repair work through their claims process directly into their own repair network.
To Neil Pritchard, general manager at the Collision Repair Association, the competition posed by the new insurer model could not have come at a worse time.
"What we are seeing at the moment is the culmination of several economic factors which are threatening the long-term viability of the industry and could see the reduction in services for Kiwi consumers," he said. "Reduced consumer access to repair facilities that are capable of carrying out structural repairs could see more cars being written off unnecessarily, and higher insurance costs for motorists. Our concern is that with the insurance industry now effectively self-monitoring the quality of their own work, and the resulting loss of transparency in the relationship with their repairer, there is little in the way of consumer protection."
In response to the article, IAG issued the following statement to Insurance Business.
"IAG has been open and transparent about our Repairhub facilities. This includes confirming that our approved repairer network will remain a critical part of our national operation," said Dean MacGregor, Executive General Manager Adjacencies and Supply Chain, IAG.
"We have strong quality control standards and quality is checked at every stage of the repair. We know that Repairhub quality is as good as you can find in the market, given we have the latest equipment, high quality parts and paint, excellent training and processes.
"The customer is our first priority - the customer can choose which repairer they go to whether that's a member of our approved repairer network, Repairhub or another repairer of their choice.
"IAG takes its responsibilities seriously as an industry leader. We are using the insights we gather at Repairhub to continuously improve the service as we move forward. Our goal is for Repairhub to operate alongside repairers. Together, we can continue to deliver a great customer experience."
The company also offered further background on the story, explaining that insurer-owned motor vehicle repair facilities using the "rapid repair" model have been a fact of life in New Zealand since the Capital S.M.A.R.T network was first introduced by Suncorp (Vero and AA) several years ago.
In 2019, it noted, IAG decided to trial its own version of the "rapid repair" model known as Repairhub and a test and learn facility was opened in East Tamaki. With the success of the test and learn facility, IAG decided to establish Repairhubs in the four main metropolitan areas - Auckland, Hamilton, Wellington, and Christchurch.
It stated that Repairhub is the result of extensive research and feedback from customers who said they wanted high-quality repairs, better communication, and an improved customer experience. In terms of customer feedback, the latest customer satisfaction ratings give Repairhub an NPS of 89 (out of 100). Other metrics include an average repair time of 2.6 days, with over 11,000 repairs completed to date.