Howden expands into New Zealand market | Insurance Business New Zealand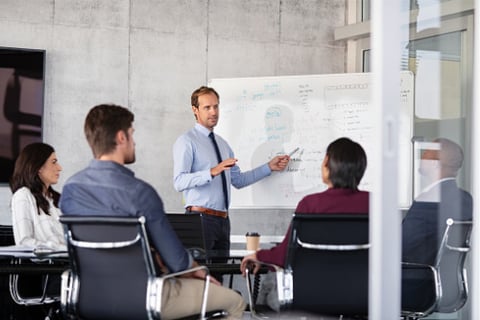 International insurance broker Howden has commenced its operations in New Zealand with the launch of Howden Broking and Howden Care.
The latter is Howden's workplace claims management, rehabilitation and wellness business. The move follows Howden's expansion into the Australian market in March 2021.
Howden Broking New Zealand is led by CEO René Hattingh, who joined from Donaldson Brown, where she was a partner. Prior to that, she was head of finpro New Zealand at Marsh.
"The support and collaboration from our Australian and UK colleagues has been phenomenal, as has the reaction from clients, prospects and insurer partners," Hattingh said regarding the company's opening. "There is a tangible excitement and energy in the air – which is contagious for us all. I am looking forward to working with our hand-picked team here in New Zealand, to provide greater choice to prospective staff, clients, and underwriters."
Cliff McCord has been appointed as CEO of the Howden Care arm, bringing extensive management experience from his over-20-year stint at Wellnz, a workplace claims management, rehabilitation and wellness business. He held several leadership roles, culminating in six years as CEO. Under his watch, Wellnz experienced strong growth.
"My role as CEO of Howden Care is to make sure that our people have the tools and resources to deliver upon the promises we make to clients, and to steer them to a superior outcome," McCord said. "We endeavour to do this by building an organisation of professionalism and integrity, and ensuring that we are a fantastic workplace for all staff. In turn, this will without doubt lead to absolute excellence in client service."
"The establishment of the Howden operations in New Zealand is another achievement in a very short time frame for our business in the region," said Matt Bacon, Howden Pacific CEO. "Despite the current climate, Howden has gone from strength to strength in Australia, and we feel certain that our New Zealand team will deliver upon the same trajectory. The addition of industry leaders René and Cliff into the Howden family is a huge win for us. We look forward to delivering significant value to our clients through their proven, market-leading expertise."