Huge jump in minimum insurance levels called for | Insurance Business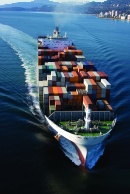 The legal minimum of insurance carried by ships and oil rigs coming to New Zealand looks set to increase by possibly five to 10 times current levels or perhaps even more.
With some wrecks overseas incurring costs of hundreds of millions of dollars, government officials were worried that the current level of insurance of $27 million was inadequate.
The matter came up for discussion during a Wellington hearing considering a request by Shell Todd Oil Services to extend its gas pumping operations at Maui gasfield off the Taranaki coast, reported
Radio New Zealand
.
The Environmental Protection Authority raised the issue of protections against oil spills with Maritime New Zealand managers, who said the current minimum legal level of insurance was equivalent to $27 million.
Maritime New Zealand general manager for safety and response, Nigel Clifford, told the hearing this was "not a very large amount of money at the present time."
He said later that Government officials were working on requiring a much higher amount.
New coverage levels would be likely to have to go some way to meeting the sort of sums such as those involved in the container ship
Rena
, which ran aground in the Bay of Plenty four years ago,
Radio New Zealand
reported.
Clean-up costs for
Rena
are said to have reached $45 million but salvage costs have been estimated at $450 million.
Read more:
Harbour cover amounts questioned
Battle expected at court-ordered mediation with Rena insurer