IAG helps car share company solve insurance issues | Insurance Business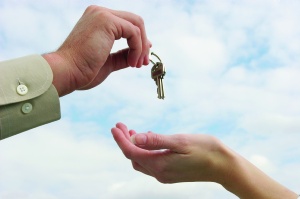 IAG
has got on board with a new peer to peer car share company to help them create an insurance solution for their risks.
ROAM is set to go to trial in Wellington next month with the aim of launching later in the year and is the creation of former Vodafone NZ director Andrew Kissling and former product development leadership at Microsoft, Jezz Santos.
Similar to Auckland-based
YourDrive
, which
Insurance Business
reported on in June, ROAM offers a hi-tech app interface, featuring pre-screening of lenders and borrowers, an online booking system and keyless entry.
Users set their own hourly, daily and weekly rates and even set up a repeat on their calendar for on-going use.
Owners then rate the users on a social rating system to let other owners know how good (or bad) they were.
YourDrive's Oscar Ellison found that sorting out the insurance and regulatory aspects of the business to be the greatest challenge with the lack of flexibility being the biggest issue.
"There needs to be a change of thinking to a more bespoke, personalised approach, and the need to be prepared to take a risk – and be seen to take a risk," Ellison told
Insurance Business
.
And it seems IAG is doing just that, even posting about the partnership on its blog.
Kissling said they had been very fortunate.
"We're working with IAG and they've been really forward-thinking.
"Others internationally have struggled to get insurance companies on board, but we approached them at just the right time.
"IAG realised they needed to be in the space so we're stoked."
IAG New Zealand innovation manager Colette Campbell said they were too: "We are pleased to be working with ROAM to co-develop an innovative insurance solution that works for everyone.
"This is one of a number of interesting new insurance offerings we are looking at."
Next, ROAM wants to take the technology it has developed and apply it to other existing car sharing networks around the globe.
To this end, ROAM is launching an equity crowd funding to raise a 20% equity stake of $390,000 and bring the value of the company to just under $2 million.