IAG in major board changes | Insurance Business New Zealand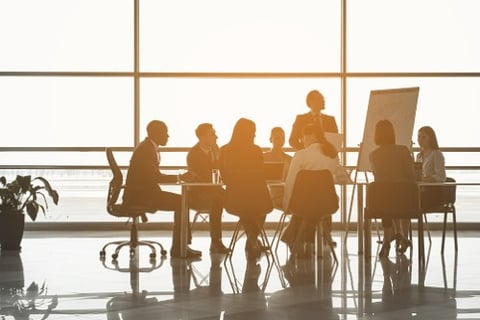 The insurance industry giant, Insurance Australia Group (IAG), has announced a new chairman and three new board directors. The changes were announced by current chairman, Elizabeth Bryan, who will be stepping down at the company's AGM on October 22.
Tom Pockett will take the role of chairman. Pockett is already chairman of IAG's Audit Committee and a member of the Nomination Committee, People and Remuneration Committee and Risk Committee. He also holds a number of non-executive and executive director roles, including for Stockland Group and Autosports Group. Before joining IAG in 2015 he spent 11 years as CFO for Woolworths Limited, and has also held senior finance roles at the Commonwealth Bank, Lendlease Corporation and Deloitte.
"The IAG board, under Mr Pockett's chairmanship, will be a strong one that will combine a deep understanding of IAG and its Australian and New Zealand business with its new members' deep insight into the developments taking place in the international general insurance market," Bryan said.
Bryan said the three new directors joining the board are part of an ongoing process of board renewal to ensure an optimum mix of skills and experience.
The new board members are David Armstrong, George Sartorel and Scott Pickering.
Armstrong will become the new chairman of the Audit Committee and is a well-known and highly respected company director. Sartorel has had a long career with Allianz Group and was most recently regional chief executive, Asia-Pacific. Meanwhile, Pickering comes from an international career as a global insurance executive with senior leadership roles at Royal Sun Alliance and Willis Towers Watson.
Bryan said her own move away from the chairman role after six years coincided with an age milestone that she had set for retirement.
"IAG is a company I've been very honoured to be associated with. Nothing makes me prouder than when I witness the people and capital of IAG mobilising at short notice to help those affected by the many natural disasters we experience in this country and in New Zealand," she said.
"Through its various businesses, IAG has been meeting this need for over 160 years and it is – and will continue to be – a vital part of both Australia's and New Zealand's financial and social infrastructure."
A second director, Duncan Boyle, is also retiring from the board in October. Boyle served on the board for five years, including three years as chairman of the risk committee.
All of IAG's appointments are subject to regulatory approvals.