IAG NZ reveals common causes of confusion | Insurance Business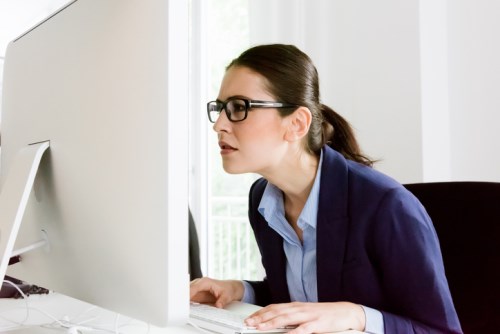 Following a national survey that revealed some confusion around what will and will not be covered in some potentially costly scenarios, an insurance giant has offered clarification in order to better inform customers.
The survey, part of
IAG
Safety Insights Monitor, highlighted the importance of how reading, knowing, and understanding the insurance policy can help policyholders get more out of their cover and avoid "nasty surprises" when making their claims.
The survey revealed that 79% of respondents thought they would be covered for damage to their carpet caused by a pipe that suddenly burst. Meanwhile, 46% of people believed they would be covered for damage caused over time by a leaking pipe from their kitchen sink.
Chris Kiddey, national technical specialist at IAG New Zealand, said: "When a pipe bursts and causes sudden damage, you can expect this to be covered by an insurance policy.
"However, if there is gradual damage from a leaking pipe then that may or may not be covered depending on the specific insurance policy."
But what if the damage to contents was caused by a leaking pipe that suddenly burst? Seventy-eight per cent of respondents thought they would be covered, the survey showed.
Kiddey added: "If a pipe has been leaking – and causing damage – for some time and then it bursts, there might be two types of damage to consider and the policy might respond in two different ways."
What many policyholders may find surprising though is that their insurance company might actually cover the costs of finding a leak. Only 21% thought they would insured for the cost of trying to locate the source of the leak.
Kiddey said: "Generally speaking, most comprehensive home policies (such as State and
AMI
) allow for additional costs related to locating the source of a leak as part of a gradual damage claim," Kiddey said. "However, you'll generally need the insurer's approval in advance, and this isn't quite the same as cover for all of a plumber's costs. If your pipes themselves need maintenance, for example, that won't be covered."
When it comes to car breakdown, respondents thought that the damage would not be covered if it falls outside what would generally be regarded as an accident.
Only 13% of respondents thought that car damage caused by using the incorrect fuel would be covered by their insurance company. Meanwhile, 27% of respondents figured that car damage caused by overheating would be covered by insurance.
Kiddey explained that, although technically insurance does not cover car damage caused by using the incorrect fuel, there could be some leeway in this.
"If it's a single, provable, external, one-off that causes mechanical damage, then we will often cover that damage," he said.
"If it's not ongoing mechanical breakdown, you have an identifiable single cause and you can compare that to more common 'external causes' like dinging another car."
It's unlikely though that an insurance company would cover a car breakdown caused by overheating, unless the policyholder has a specific mechanical breakdown insurance policy.
"Even then, a policy like that is going to require that certain steps have been taken to prevent a breakdown," Kiddey said.
Now, what would happen if damages and loss to a policyholder's home and contents were caused by a guest? Fifty-eight per cent of survey respondents thought they would not be covered for damage to their house or loss of their contents caused by guests.
Kiddey said it is better to have clumsy friends as guests than dishonest ones.
"Accidents happen, but it's reasonable to expect that your guests won't deliberately get up to mischief," he explained. "Say you have guests and one of them accidentally knocks a vase of your mantelpiece that would be covered.
"But, say a guest, someone legally in your home, were to steal that same vase: that is less likely to be covered."
The IAG survey also revealed that when it comes to moving goods from one's home, 47% of respondents believed that they would be insured for moving goods to a different house, while 40% believed that they would be insured for moving contents to a storage facility.
"The key requirement is that you tell your insurance company first," Kiddey said, urging policyholders to avail of some limited cover, or better yet, a 'goods in transit' policy when moving contents.
Kevin Hughes, EGM - Consumer at IAG, said the survey results stress the importance of reading and understanding what is in the insurance policy to prevent unpleasant surprises and of being informed of what is and what is not covered by a policy.
"There is no such thing as small print anymore," he said. "Everything is in clear and plain English and is as straightforward as possible. We are not writing insurance policies that only lawyers can understand."
Related stories:
Are Kiwis sufficiently covered?
Major firm reveals $200m double nat cat hit