IAG welcomes government plan against climate change | Insurance Business New Zealand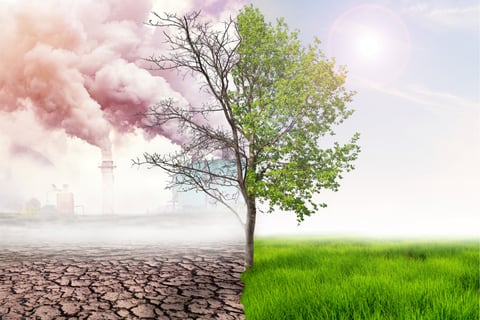 The Ministry for the Environment has released a draft national adaptation plan to help New Zealand adapt to and minimise the harmful impact of climate change. Its "Homes, Buildings and Places" chapter sets out proposed actions to make places resilient to a changing climate while allowing communities to thrive.
IAG has issued a statement welcoming the draft plan. "Climate change is happening. It is a critical issue for our country, and it is already having serious impacts on the lives of New Zealanders through more frequent and intense storms, floods, droughts, wildfires, and in time, rising sea levels," said IAG New Zealand CEO Amanda Whiting. "As New Zealand's largest general insurer, with a relationship with one in two households, we see firsthand the devastating impact these events have on New Zealanders and how they put people's lives at risk."
An increasing number of homes and buildings in Aotearoa risk being less liveable, damaged, or destroyed by extreme weather events in the near future, in part because most existing places were built without the future climate in mind. The plan aims to improve the country's understanding about future building hazards, develop better assessment tools for property owners, and update regulatory requirements.
"While we are pleased to see this important first step today, it's apparent there is still a lot we need to do as a country to get ahead of these issues and we welcome the opportunity to contribute to this plan," Whiting said.
IAG recognised that insurance is "one component of this solution[, but] not the full answer."
"Avoiding the impact on lives and people's wellbeing must be the priority," Whiting said. "IAG is committed to being here for all New Zealanders now and into the future. … But to keep people safe, we need to think smarter. We need greater investment in flood protection, sensible controls around where new homes can be built, and regulations that make existing homes more resilient."
The Ministry for the Environment is consulting on the draft plan until 3 June 2022.