IAG's leadership changes prompt one executive casualty | Insurance Business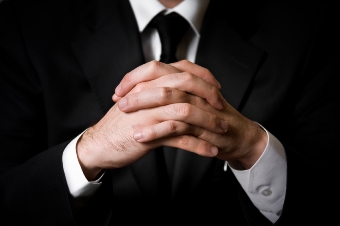 IAG
New Zealand has announced changes to how its business will be divided in a bid to better serve its customers, with several changes to its leadership team occurring as a result.
The company's
NZI
brand will now become known as Business, with its focus on IAG's commercial customers and broker relationships.
This will be headed up by IAG's EGM NZI, Travis Atkinson.
The direct division, providing insurance through the
AMI
and State brands, will become known as the Consumer division with a focus on customers through personal insurance solutions.
Kevin Hughes, EGM Direct (Acting) will continue to lead this team while a process was initiated to make a permanent appointment to the EGM Consumer role, the company said in a statement.
IAG stressed that the changes had no impact on how IAG took its products to the market through its family of brands.
The company has also created three new roles, while another has been disestablished, prompting the departure of
Chief Operating Officer Allan Dornan
.
IAG CEO Craig Olsen said this had been a very difficult part of the process the company had embarked on.
"Allan has been a valued member of IAG's New Zealand leadership team and has contributed strongly to the success of our business through a period of considerable transformation and growth.
"With the changes announced today, Allan's chosen to take the opportunity to leave IAG with the intention of taking some time out to spend with his family both here and in the UK."
He added: "I'd like to sincerely thank Allan for his contribution to IAG over the past eight years."
Meanwhile, recruitment for the new positions in the restructure was due to begin this week.
One position was EGM Claims, which would be responsible for consumer customer claims and claims services, to support a more streamlined end-to-end claims experience.
The second new role was Chief Customer & Digital Officer which will lead a team responsible for strategic customer insights development and digital initiatives, and will also include IT infrastructure.
Another team will be established to help focus on business improvement and agility, led by an EGM Transformation & Operational Excellence.
The company said this team would enable IAG to build on past transformational success, such as bringing AMI and
Lumley
into the IAG family of brands, as well as help create a more nimble IAG New Zealand.
Olsen confirmed there would be no change to the positions of Chief Risk Officer, Chief Financial Officer, or EGM Strategy, People and Reputation in the leadership team.
The team would move to the new structure on 14 March 2016.