IAG's Post-it note Pikachu combines two crazes into one | Insurance Business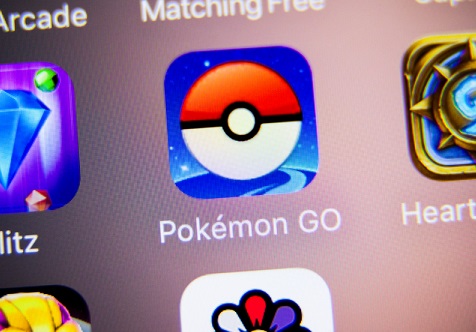 IAG
New Zealand has jumped on not one, but two bandwagons in a bid to create a 'fun and engaging culture' for its employees and challenge fellow Kiwi companies to do the same.
The insurer's New Zealand office has posted a picture of its Post-It note Pikachu, on display at the
NZI
building on Fanshawe Street in Auckland, and challenged other companies to participate in a post-it note play-off.
The Post-it note craze began in New York in May between two ad agencies who tried to out-do each other with mosaic-style creations made from Post-it notes stuck in the office windows.
It didn't take long for Auckland businesses to follow suit, with New Zealand Superfund, based in the Zurich building, displaying a Space Invader in their window.
Tax Management NZ responded with Sonic the Hedgehog and Cartman from South Park.
As far as global crazes go, the Post-It note one was pretty tame compared to how Pokemon Go has taken over the world since launching earlier this month.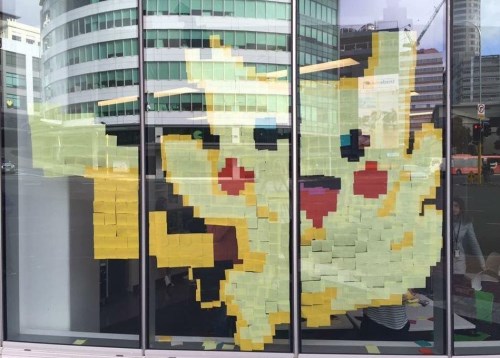 Everyone with an ounce of marketing nous is working a Pokemon Go angle and striking while the iron is hot.
And not one to miss out, IAG NZ was keen to 'bring a little entertainment' into its offices too, sharing its creation on its LinkedIn newsfeed, and attracting over 100 likes.
The challenge has already been taken up, with one commenter warning that their Charmander Pokemon would be coming soon.
Unlike in the game, this Pikachu is visible in the real world. Now the question is will IAG be heading into the world of augmented reality by hosting a Pokestop below it?
Related stories:
Marsh highlights dark side of Pokemon Go
Virtual Pokemon Go craze opens up real world of liability