IBANZ boss' social networking plea to brokers | Insurance Business New Zealand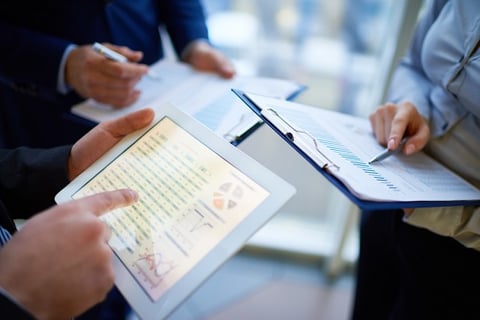 Brokers are being urged to heed the warnings posed by industry disrupters such as US peer to peer insurer Lemonade before the threat becomes too overwhelming.
Gary Young
, CEO of the Insurance Brokers Association of New Zealand (
IBANZ
), has told members in his latest blog that P2P insurance groups 'undoubtedly pose a threat to traditional insurance'.
Their approach uses social media and digital devices to enable small groups of friends or like-minded people to pool their risk.
There was no question that an insurer promising insurance within 90 seconds and claims paid in three minutes, all done with an app on a mobile device was going to appeal, Young said.
He also admitted that there were downsides with the current model, particularly at the domestic/retail end of the market.
And while it was not yet an overwhelming threat it was a growing one starting with the domestic market and moving inevitably to commercial, he said.
"The response from brokers must be to understand social networking and the latest technology, then adding their knowledge and expertise to succeed as risk advisers with the different groups of insureds," he said.
"Essentially the insured wants a better experience in dealing with the insurance industry.
"It has to be quicker, easier, more transparent, cost-effective and fair.
"Brokers are in a position to achieve this but only if they understand what is driving the disrupters and become part of the solution."
Young also questioned how the concept would work as it became more popular.
"What happens as the group expands, the close-knit group becomes large and complicated, ending up more like a traditional insurer?"
The P2P concept has already captured the imaginations of Kiwis, with former
Marsh
actuary
Chris Logan
attempting to kickstart PeerCover in New Zealand
.
He had trouble translating the concept in simple enough terms to work online however and
PeerCover failed to take off
.
Recently,
Allan Reynolds
, EGM
Steadfast
Direct & New Zealand, told
Insurance Business
that Steadfast had just done some work reviewing a P2P opportunity for insurance.
An industry veteran of 40-plus years,
Reynolds said he had seen various cycles and ideas come through in insurance
.
"When you think about it, a peer to peer, we used to call a scheme or facility – a group of like-minded people that come together albeit the difference today is the way that group comes together which is driven by social media rather than a club, association or society."
Reynolds also pinpointed the challenge to brokers as being around getting their name out in the places where customers were seeking that information.
"We're of the view that people will use the internet to research but not necessarily purchase, and you still see that there's a very strong advice role to be played from mum and dad insurance right through to your SME clients.
"The question for the broker is how do they get their name in front of those people that are doing the research?
"So everything from your search engine maximisation is important to make sure that brokers remain relevant going forward," he said.
Related stories:
Q&A: Allan Reynolds, EGM Steadfast Direct & New Zealand
NZ P2P insurance fails to fly
Peer to peer insurance in NZ