IBANZ' Gary Young on what's hot in 2016 | Insurance Business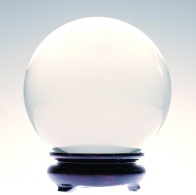 The standout highlights of 2015 were the three key pieces of legislation that
IBANZ
has been working on, CEO
Gary Young
told
Insurance Business
.
The biggest one being the
Financial Advisers Act
, which Young said had gone well so far.
"We have to say MBIE have been listening which is what they have indicated all along.
"We have a couple of months to get the options sorted out then we'll see what goes to the Minister."
The second was the
EQC review
, which had come to life again after a dormant period.
"The concern there is that Minister Gerry Brownlee is not convinced insurers should be given the claims to handle and that to us is one of the key learnings from Christchurch.
"Having two different organisations handling claims is just a disaster really, and stretches resources that are already stretched. You only have to look at the fact claims are still being handed from EQC to insurers after four years which is just crazy."
Even crazier, said Young, were matters relating to the
Fire Service Levy
.
"The review started from our point of view on the wrong foot, by saying they weren't going to review where the funding came from and it was going to stay with insurance which we're totally opposed to.
"But given they're not going to do that the focus for us now has been on how can we make it work better.
"We have to have a system that's simple, clear, easily understood and efficient from our point of view because there's nothing in it for the insurance industry to be collecting this thing so surely the onus is on the government to make it as cost effective and simple as possible."
Another concern was whether the new Fire Service structure would be more expensive than the old, and who was footing the bill for the actual restructure.
"It's gone quiet as to how the whole funding thing is going to work," said Young.
All these issues would continue into 2016, he said, while in March big things were expected regarding the extended soft market cycle.
"Someone said to me the other day it was going to end at the end of March – I don't think anybody really knows when it's going to stop dropping, and goodness knows where they got that from, possibly it was desperation!"
Consolidation was another trend which didn't seem to be ceasing, he said, citing the latest example of this week's
acquisition of Runacres
by
AUB Group
.
"I don't see that as going to slow down, most small brokers are constantly being asked the question."
The worry with too much consolidation was the reduction of options, he said.
"I think both sides [insurers and brokers] would view the other as wanting plenty of options out there."
While there was growth in the underwriting agency front, and new entrants such as Ando keeping things interesting, Young said the real issue was the lack of big players.
"We're never going to see a big player to replace
Lumley
. I'd be really happy to be proved wrong on that, as I'm sure most brokers would as well."
Another big move for IBANZ was the decision to set aside its annual conference and try and different approach which involved teaming up with the Insurance Council of New Zealand (ICNZ).
"We ran three workshops this year as a joint venture with ICNZ which have proved very popular – we ended up having a waiting list for the last one," said Young.
Traditionally the conference is when the winners of the popular 'broker of the year' and 'insurer of the year' awards are announced, but Young was quick to reassure the market that the awards had not been forgotten.
"That's a work in progress for us. We've taken another look at it and we're hoping to come out with something in the New Year."