IBANZ urges members to wake up to academic's 'uncomfortable truth' | Insurance Business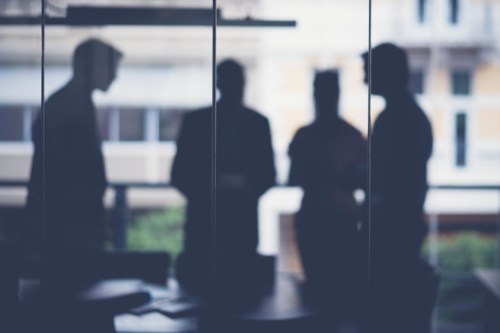 Insurance academic Dr
Michael Naylor
has issued a loud warning bell to the industry this week with the release of his meta-study examining the numerous disruptive technologies that will transform the sector.
Naylor, a senior lecturer in insurance at the Massey Business School, decided in 2014 to collate all the academic and industry research he could find relating to insurance, and then organise it into themes, analyse it and draw his own conclusions.
While the report
A Perfect Storm in Insurance: How to Survive the Looming Waves of Disruptive Technology
has a strong focus on what insurers need to do to prepare for the future, Naylor told
Insurance Business
brokers and advisers needed to be informed also.
"My main aim is to encourage the insurance industry to reimagine itself – to move to a different idea of what insurance is. Ie, not a one-off product sale, but a series of data-based risk interactive services," he said.
In his chapter on brokers and advisors Naylor said the broking/advice industry was lagging just as badly as insurers were in terms of IT transformation.
"For example, most broker s use their webpage merely for quote and purchases," he said.
"The majority do not understand the level of sophistication in adviser-based software response which is required."
While he did not believe the future threat was as great for brokers and advisors as opposed to underwriters for example, Naylor listed 16 key concepts that brokers should focus on.
"Advisers/brokers who have approached insurance as a volume based transaction business will find that they cannot compete on cost with increasingly advanced software."
On the other hand, he said: "Advisers/brokers who focus on advice and psychological areas will thrive as adviser software both reduces administrative costs and increases client engagement.
"The passion an adviser can project to a client is very hard for software to recreate," he said.
"It is very likely that the cost of offering advice will drop drastically, maybe to 10% of its current level, while advisers will be able to handle more clients with drastically less paperwork.
"This reduction in cost should mean a sharp drop in client fees and a correspondingly rapid rise in demand for advice.
"Advisers who are able to ride the wave of change should find themselves with substantially increased incomes, and happier clients," he concluded.
The CEO of the Insurance Brokers Association of New Zealand (
IBANZ
),
Gary Young
, said the matters Naylor had raised were ones which a broker should consider when thinking about future survival as they would have a 'significant impact'.
"It is interesting that Naylor believes brokers face less change than their insurer colleagues," he told
Insurance Business
.
"The basis appears to be that they are more focused on relationship building and advice and less on processing transactions.
"Some would argue that this is not the case for many brokers who are still tempted to follow a transaction model rather than a client focused, fee for advice model. Naylor sounds a strong warning that this is a dead end street."
Young sounded the strongest warning to the ageing broker workforce, however.
"I agree with his proposition that linear change is what most expect but exponential change is what they will get.
"Perhaps gradual change is what many in an aging broker workforce would prefer because it allows for a gradual transition towards retirement. Naylor's reality may be far less comfortable."
The book can be purchased as a paperback or downloadable PDF from
here
.
Related stories:
Brokers' bad advice blamed for HB water crisis underinsurance
Industry welcomes search for good Chch claims stories