ICNZ boss on climate change: Adapt or pay | Insurance Business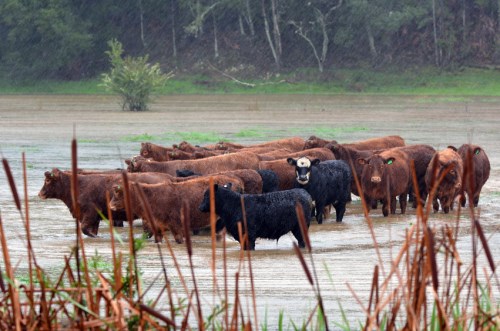 Sea level rise is inevitable no matter how much we reduce greenhouse gas emissions, so we need to focus on adapting to that fact, says Insurance Council of New Zealand (ICNZ) CEO Tim Grafton.
This was the basis of his presentation on the subject of adaptation, risk and investment at the annual Australia-New Zealand Climate Change & Business Conference last week.
Grafton said there were costs either way, but not adapting would mean much higher costs.
"Without adaptation there's a future cost to pay as a result of climate change," he told
Insurance Business
after the conference.
"If you don't have an understanding of risk, you can't gauge what that cost is, and if you don't have an understanding of risk, you can't price how to invest in adaptation to reduce the cost of not adapting.
"Sea level is inevitable, no matter how much we reduce emissions we've still got a problem.
"So it's a question of how we focus on that, and just to reinforce the message that we have to reduce risk in order to keep insurance affordable and available and adaptation measures are one way of doing that."
Grafton said some positive things had happened in New Zealand over the past 12 months.
These included the Ministry of Civil Defence and Emergency Management's (MCDEM) greater focus on risk reduction and resilience, with the development of a business case for a local government risk agency; work by the Building Research Association of New Zealand (BRANZ) on how to make homes more resilient to the climate of the 2080s; and work around Wellington and Christchurch's involvement in the Rockefeller 100 Resilient Cities project.
While this was gratifying, Grafton said there was still a huge mountain to climb.
"We still do very silly things in New Zealand," he said.
"For example, councils consenting to a development right on the North Taranaki coastline.
"This leads to us asking how we have that conversation around the risk that people face – so a one in 100 year flood could still happen tomorrow even though there's a 1% chance of it happening in the next 12 months."
Grafton explained the potential effect on the banks if it was left to the insurance industry to signal the risk with higher premiums or no cover.
"It could mean they offer shorter term mortgages as we get closer to the more frequent impacts of climate change, and shorter term mortgages become somewhat less affordable."
He reiterated the
three types of risks faced by the insurance sector
that Governor of the Bank of England, Mark Carney, had signalled in the past 12 months, which Grafton also raised when he chaired a panel at last year's conference.
Grafton also pointed to the Parliamentary Commissioner for the Environment's report which identified some $20 billion worth of assets which were within 150cm of Spring high tide marks.
"That analysis probably understates the situation because it won't take into account storm surge, king tides, and heavy rainfall, as well as things like the ability of infrastructure such as stormwater drainage systems to respond.
"Given they were built 50-60 years ago, long before people were thinking of climate change, and given the population increases we've had over that time, these are also an issue."
Grafton stressed the importance of government agencies making longer term decisions here and now.
"There are lots of things going in a positive direction, but I think the rubber will hit the road when it comes to actually putting the dollars down to invest in risk reduction," he said.
"You're taking a case for something to reduce the risk of something happening in two or three decades as opposed to today, and the way we run three-yearly election cycles provides a different sort of framework and set of incentives for people to make those long term decisions."
Nevertheless, there was a legislative requirement in place for local councils to have 30-year infrastructure plans which included flood management plans, he said.
"I just think there's got to be a more disciplined and incremental contribution to adaptation measures to reduce the risk and that can be done over many years so it reduces the inter-generational cost.
"If you don't do anything now it becomes a massive cost one way or another to another generation. So it's about starting to think of what do we need to be doing and what do we need to be prioritising, what are our exposures for risk, let's think of the worst case things that could happen, and does it make economic sense to do something now? And if it does, let's start doing something about it."
Related stories:
Fossil fuel investment poses threat to insurers
Insurer QBE's invitation to activists
Sea level report 'useful' for industry
Industry heats up debate on climate change
Lloyd's makes call on climate change