ICNZ flags panelbeaters shortage | Insurance Business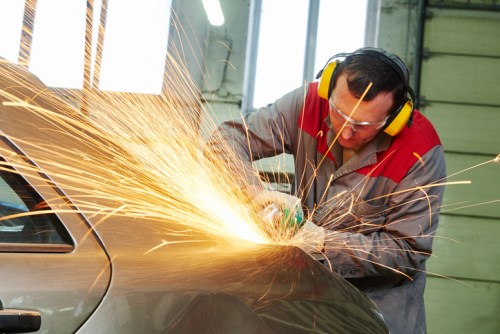 An industry body has noted a shortage in panelbeaters caused by a growing number of vehicle collisions on New Zealand's congested roads.
According to recent figures from the Insurance Council of New Zealand (ICNZ), private vehicle-related claims for vehicle damage or theft have risen by more than 5% to 422,429 annually since 2013.
Neil Pritchard, Collision Repair Association (CRA) GM, said the sheer number of vehicles on NZ roads has increased the risk of vehicular accidents despite the increase in cars with collision prevention technology,
Fairfax Media
reported.
Want the latest insurance industry news first? Sign up for our completely free newsletter service now.
"New Zealand has the fourth highest level of car ownership in the world but also one of the oldest fleets, which means the average vehicle has safety technology more than 14 years old."
He said the past two years have seen record levels in new vehicle registrations, driven by high net migration and lower fuel prices. However, Pritchard added "the increased number of cars on the roads is leading to more collisions."
He believes the industry, which forecasts a shortage of new panelbeaters over the next three years, is further pressured by the rising number of insurance claims as well as the demand for vehicle repair services,
Fairfax
reported.
"Right now we need 600 new panelbeater apprentices to enter the industry over the next three years to answer the demand - we are getting about half that number currently," he said.