ICNZ issues advisory following weekend flooding | Insurance Business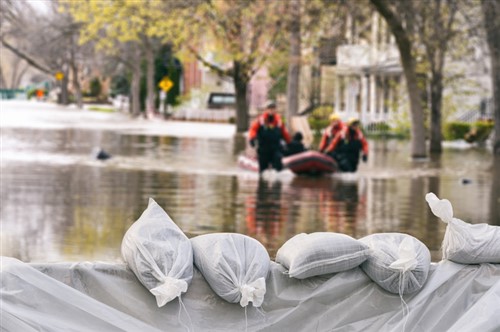 The Insurance Council of New Zealand (ICNZ) is urging people affected by the flooding in Auckland, Coromandel and the Bay of Plenty this weekend to contact their broker or insurer as soon as possible.
The weekend's bout of bad weather caused flooding and road closures in Coromandel, Thames and Auckland, and even brought down trees in some places.
"It's important to contact your insurance provider as soon as you're safe if there has been any damage to your property, including your house, contents, vehicle, business or boat," ICNZ chief executive Tim Grafton said.
Additionally, Grafton noted improving community resilience to extreme weather events is a priority.
New Zealand needs to plan and adapt in ways that will reduce the impact of natural disasters, because every dollar spent in pre-disaster adaptation measures saves many more after an event," he added.
ICNZ advises people, when it's safe to do so, to take pictures of any damage caused by the storm. If their property was photographed but receives further damage, take more photos as this will help insurers with their assessments and can help speed up claims processes. Here are other flood recovery tips, as outlined by ICNZ, that brokers can give their clients:
Do not do anything that puts your safety at risk or causes more damage to your property – follow the instructions of Civil Defence and emergency services providers;
Contact your insurer, or insurance adviser, as soon as possible – don't start non-essential repairs without your insurance company's approval;
Take photos of damaged property to help speed up the assessment and claims process – keep any damaged items that don't pose a health and safety risk.
Try to make buildings safe and weatherproof but don't make any emergency repairs unless it is safe to do so – get essential services, such as water, electricity, gas and sewerage, repaired and keep copies of any invoices;
Avoid entering flood water, either on foot or in a vehicle – flood water can contain raw sewage and contaminants, conduct electricity and mask hidden hazards, and poses a serious hazard to health. It may be deeper, or moving faster, than you expect;
Do not drive your vehicle if it has suffered water damage;
If water has entered your property, don't turn on your electricity until it has been inspected by an electrician;
Do what's necessary to make your home safe and sanitary. When cleaning, wear a mask, gloves and overalls to minimise exposure to possibly-hazardous materials.
ICNZ said it does not have any figures relating to costs for this bout of severe weather just yet.
Related stories:
ICNZ reveals the top two industry issues ahead of its annual conference
Insurance claims set to smash NZ record