ICNZ's Tim Grafton on 2015 highlights and 2016 'to do' list | Insurance Business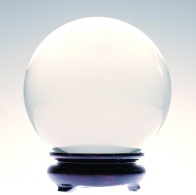 One of the biggest achievements for ICNZ was the completion of all things relating to the
Fair Insurance Code
, the Council's CEO Tim Grafton has told
Insurance Business
.
The significant changes made to the existing code had been a huge undertaking and put it up there as the highlight of the year, he said.
"The changes will enhance it considerably and alongside that we have three highly respected individuals to be members of the Code Compliance Committee that has oversight of the Fair Insurance Code."
The new Code officially kicked in on 1 January 2016, with Grafton saying he had had no cause to envisage any problems with its implementation with systems or processes.
The frequency of the Code Compliance Committee meetings was yet to be decided.
On top of that, he said ICNZ had worked hard to produce an industry position for the future of natural catastrophe cover in New Zealand as part of the
EQC Act review
.
"We were picking up the learnings from Canterbury so a very complex set of issues, and we managed to land on a position that ICNZ could put forward.
"Largely there was a good deal of consensus around what that submission said, so I think that was a major highlight of the year."
Grafton said he was also pleased with how ICNZ's
15-point plan
had been received, one year on from its release.
"We've seen both Government and local government engaging or taking initiatives which are consistent with what we're looking for so we have natural hazards included in the piece of legislation on the Resource Management Act, for those to be managed, so that is a good step forward," he said.
Other highlights included continued good progress on Canterbury, and financial capability efforts which continue to move along, he said.
Top of the agenda for this year was furthering the engagement in and contribution to the debate on resilience, while further steps would be taken around regulatory and legislative issues relating to the EQC Act and Fire Service Levy.
"It will be interesting to see how that develops," Grafton said.
Also on the agenda was more work on making insurance an attractive career choice.
"I think we've got a good story to tell. We have members who are finalists and winners of best workplace employer so that should be telling a good story to people.
"I think we have a very exciting and interesting industry to work in, we deal with risks that are very topical whether that be in cyberspace or climate change and I think there is a young generation of talented New Zealanders who will find those areas extremely interesting and will find a home in the industry to put their talents to work."
Another focus was improving the 'clear areas' of under insurance in the commercial area.
"I think we need to be providing a focus on the risks that businesses face. I've mentioned cyber before – that's one that's going to be a growing issue – there's probably people who take out insufficient business interruption insurance for some non-cyber risks that are out there too.
"So there's a collection of stuff to look at in that area. And the rest is business as usual!"