Impact of autonomous vehicle downplayed: survey | Insurance Business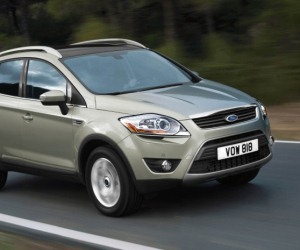 Insurer senior executives in the US are sceptical about the potential transformation that self-driving cars will trigger on the motor insurance industry, according to findings of a KPMG survey.
The report found few carriers had taken action, but not because they doubted the possible ramifications, but because most believe the change will happen far into the future, if at all.
It found 84% of executives don't expect autonomous vehicles to have a significant impact on their businesses until 2025 while 42% expect a significant impact in 6-10 years.
Many executives also believed the government would slow the introduction of autonomous vehicles, which KPMG says may explain why the insurance executives see a more distant effect on their business.
However, the views were not in line with KPMG's own stance, with the report's authors stating that change would happen faster than most in the insurance industry think.
"No one has a crystal ball that can predict the future, but we are convinced that a period of unprecedented change has begun," Jerry Albright, principal in KPMG's Actuarial and Insurance Risk practice said.
"The disruption of autonomous vehicles to the entire automotive ecosystem will be profound."
The report outlined three key potential effects:
Technology enablement, consumer adoption and regulatory permission aligning to enable mass change within a decade
A continual decline in the frequency of accidents will drive a drop in industry loss costs and subsequently premium; the mix of insurance will change; with the personal automobile insurance sector shrinking to less than 40% of its current size within 25 years
The elimination of excess underwriting capacity could bring severe market issues, with changing business models and new competitors only adding to the turbulence and speed of change.
"To remain relevant in the future, insurers must evaluate their exposure and make necessary adjustments to their business models, corporate strategy and operations," Albright said.
The executives surveyed were from companies who accounted for almost US$85 billion in private and commercial auto premium, in aggregate, and therefore would be at the front line of change.
KPMG also said insurers must prepare for the changes that ride-hailing services and transportation network companies like Uber were going to being to personal and commercial auto, as well as to manufacturers and products liability.
Joe Schneider, a director at KPMG Corporate Finance LLC, said the potential reduction in car ownership and decreased demand for personal auto insurance could lead to financial stress for less-diversified carriers, triggering consolidation in the insurance industry.
"Assuming consumers demand lower premiums to reflect fewer accidents, there is the possibility of frenzied competition as firms attempt to maintain premium volume to cover operational expenses and market share," he said.
"This irrational pricing behaviour could result in a dangerous downward underwriting spiral for the broader industry."
For the full report click
here
.