Industry body hits back at blogger | Insurance Business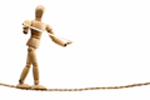 The CEO of the Insurance Council of New Zealand (ICNZ) has hit back at the Christchurch blogger who
criticised the revised Fair Insurance Code
on his blog this week.
Tim Grafton dismissed Lawrence Roberts' critique saying: "Lawrence Roberts is ill-informed and begrudging of significant changes that have been made to the
Fair Insurance Code
to raise the benchmark of customer service.
"There are several points that he just doesn't acknowledge such as the timeframes that have been introduced.
"He talks about utmost good faith – that was something that submitters wanted to retain in the code, what utmost good faith requires is something that is based on 300 years of case law in insurance and we bullet point within the Code specific things we will do to assist the insured as part of acting in utmost good faith in paragraph 9 of the Code."
Roberts, who was also behind the submission on the Code put in on behalf of Christchurch community group CanCERN, has recently written several posts on his weblog Avonside discussing where he felt the Code still failed, such as there being very little in the way of fair and transparent or customer friendly ways of doing business.
But Grafton disputed that point also: "There are now specific obligations to be fair (paragraphs 9 and 26) and transparent (paragraphs 9 and 27) both before the contract is entered in to and at claims time, and at claims time it also includes not only a fair claims process but an outcome that is fair because the Code says we will settle all claims quickly and fairly."
He added: "We've also explained some rights that we've not explained before, we make it easier for customers with issues to know where to turn. For example, we include an expanded dispute resolution process, we've added in descriptions of privacy rights and references to the Privacy Commissioner and the Human Rights Commissioner and there's no other Code I know of to go this far."
Leanne Curtis, spokesperson for CanCERN, told
Insurance Business
that the revised Code was definitely an improvement, particularly with the new timeframes and changes around catastrophes.
"We can see that it has definitely taken into account the things we had in our submission so it is better. And I actually think they have had quite good intent to make the changes so it's not so much a slam."
However, she questioned whether the document gave equal consideration to insurers and customers alike.
"I think they have definitely given a nod to considering the customers' experience here in Canterbury and tried to encorporate that into the new Code, however it doesn't quite nail it. It's not an equitable document."
She continued: "It's asking us (the homeowners) to have a level of trust that insurers will work with utmost good faith that is kind of too much to ask when we've been through what we've been through.
"Because what we know is that the words, the definitions, the interpretations, all of that is not set in stone and when push comes to shove, utmost good faith looks a little bit different.
"The frustration is it still relies on good will and good faith and those are not things that have been strong enough in this environment. So that's where we stand by Lawrence Roberts' points as well."
Curtis suggested there could be something that went alongside the Code which nailed down customers' rights more specifically.
"Is there a way that those things can be put in place but they sit almost like protocol behind the code?" she said, adding that this might come down to individual insurers and policies rather than the ICNZ.