Industry body role for QBE leader | Insurance Business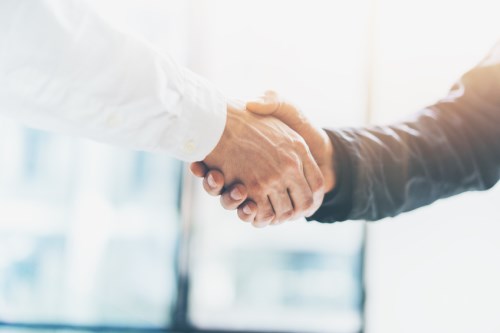 The former CEO of NZ and Australian operations for
QBE
, Colin Fagen, has been appointed president of the Insurance Council of Australia (ICA) and chairman of the board commencing January 1, it has been announced.
Fagen is currently the insurer's group chief operations officer, having been appointed to the newly-created role in February this year.
Niran Peiris, managing director of Allianz Australia, has been appointed deputy president.
Fagen will replace
IAG
's chief operating officer, Mark Milliner, who will complete his terms as interim president on December 31 and continue to serve as a board director.
"The ICA is indebted to Mark for his guidance and leadership during his term as interim board president since July 1," ICA CEO and board executive director, Rob Whelan said.
"The industry is fortunate it will continue to benefit from his insights and expertise on the board."
Fagen served as deputy president of the ICA board from 2015 and has been appointed on a two-year term.
"I'm pleased to accept the role of ICA President, and look forward to working with the board and ICA's executive team to ensure the insurance sector is recognised for its significant contribution to our society," Fagen said.
"On behalf of the board I would like to thank Mark for his service, and hope to continue his fine work."
Fagen noted that while insurers face a host of challenges over the next two years, the ICA board was equipped to meet them.
"The expectations from various stakeholders, including government, regulators and consumer representative groups, of the financial services sector has rarely been higher. Issues including climate change, affordability, disclosure and mental health remain high on the public agenda," Fagen continued.
"The ICA Board has a special responsibility to guide the industry so it can remain sustainable, while engaging with governments and stakeholders to help create stronger and more resilient communities."
The 2017 ICA Board members will be:
President
Colin Fagen, Group chief operations officer, QBE Group Operations
Deputy President
Niran Peiris, managing director, Allianz Australia Insurance
Executive Director and CEO
Rob Whelan, CEO, Insurance Council of Australia
Directors:
Mark Milliner, chief operating officer, IAG
Noel Condon, chief executive officer,
AIG
Australia
Richard Enthoven, chief executive officer, The Hollard Insurance Company
David Russell, chief executive, RAA Group
Mark Senkevics, managing director and head of Australia & New Zealand, Swiss Reinsurance Company
Helen Troup, managing director, Commonwealth Insurance
Anthony Day, chief executive officer, Insurance, Suncorp Group
Related stories:
Insurance Council declares storm a catastrophe
ICA announces new board president