Industry body wary of financial advice changes | Insurance Business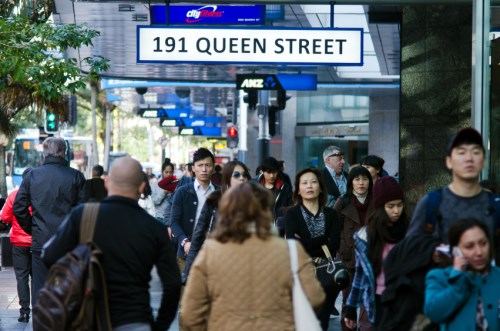 Changing two key Acts affecting the financial advice sector in New Zealand to make them more consumer-centric is a move which has been widely welcomed, with more joining the tide of approval since
Minister Goldsmith's announcement on Wednesday
.
However, the Professional Advisers Association (PAA) said it was concerned about plans to make financial firms accountable for the actions of their agents rather than the agents themselves.
Rod Severn, PAA CEO, said the lack of accountability for agents was in disconnect with the goal of prioritising the interest of consumers,
BusinessDesk
reported.
The new framework for legislation governing financial advisers has proposed to replace existing categories of financial advisers: to 'financial advisers' who take personal responsibility for the advice they give, and 'financial agents' whose licensed firm will take accountability for their advice.
Severn said: "If you're giving advice, no matter what the advice is, you've got to be responsible for your own actions.
"Where you hide behind an advisory firm or the old QFE (qualifying financial entity) model, which is basically ongoing here under a different guise, I think that's disappointing."
Another industry expert said he believed the result of the regulatory shake-up would see a trend for multidisciplinary financial advice firms developing.
Sovereign chief distribution officer Richard Klipin said New Zealand could see firms coming together and sharing capabilities to become a 'one-stop-shop' multi-partner professional services firm, similar to what has happened in Australia when the industry started to professionalise.
He said advisers would face a crossroads and would have to choose whether to become a financial adviser in their own right or connect in with colleagues.
It would be a balance between client need on the one hand and cost savings and economies of scale on the other hand.
The core changes to the Financial Advisers Act (FAA) and the Financial Service Providers Act (FSPA) involve:
Introducing simple disclosure requirements to improve transparency
Removing existing categories of financial advisers and replacing with financial advisers and agents
Requiring all advisers to put the interests of the consumer first and meet competency requirements
Financial advice to be subject to a Code of Conduct
Enabling online 'robo' advice
So far the changes have been welcomed by the Insurance Council of New Zealand (ICNZ), the Financial Markets Authority (
FMA
) and the Insurance Brokers Association of New Zealand (
IBANZ
), albeit with the latter hesitant to comment on the disclosure requirements until they were actually part of regulations.
The New Zealand Shareholders' Association (NZSA) has also joined the chorus of approval, saying the proposals should simplify requirements and reduce costs and make it easier for a wider range of people to access financial advice.
NZSA chairman John Hawkins said: "The new requirement that all advisers and agents must put the needs of the client first was a key step.
"Recent FMA research around policy churning in the insurance sector showed this was long overdue and gave the lie to any claims to the contrary."
Individual broker companies were also supportive of the moves.
Nelson-based national insurance broking and financial adviser group Plus4 Insurance Solutions said the changes were a 'step in the right direction' and it was looking forward to seeing the detail of the new regulatory regime when the bill is introduced to Parliament later this year.
Plus4 Group general manager Peter Standish said: "Replacing the confusing adviser designations (AFA and RFA), introducing the requirement that advisers put their client's interests first and provide advice only where they are competent to do so are particularly welcome.
"Currently only some advisers have this obligation and these proposed changes are entirely consistent with Plus4's embedded position around putting the client first.
"We consider that, if you're an adviser as opposed to a 'salesperson' you have a fiduciary responsibility to ensure that the advice you give puts your client's interests ahead of their own."
Standish said since Plus4 had already adopted an advice driven process, as opposed to a sales and product driven process, they were very well placed to implement impending changes.
Their ethos of using independent research to choose the best of the best when recommending product applications to mitigate personal financial risk with clients made them similarly well placed.
"This ethos is also entirely consistent with the recommendations in the paper," Standish said.
Related stories:
Commissions to be disclosed, Acts review recommends
Commissions put under the microscope