Industry body welcomes climate change report | Insurance Business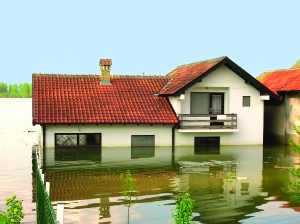 The Insurance Council of New Zealand (ICNZ) says it welcomes the Parliamentary Commissioner for the Environment's report on climate change and rising sea levels released yesterday.
CEO Tim Grafton said the report added to the overwhelming evidence that the sea level will continue rising and lead to increased flooding, damage and social disruption.
"It's sobering that most New Zealanders alive today will see sea level rise by at least 30cm regardless of what action is taken globally on greenhouse gas emissions," he said.
"With this certainty in mind, there needs to be a collective long-term view of how to reduce the impact and that means starting to plan and invest now and progressively over the years.
"Everyone has a part to play – central and local government, business, communities and individuals," he added.
Grafton said the Environment Commissioner's next report, to be released in 2015, would pinpoint which towns and cities will be affected.
"This will help inform the value of assets at risk and should provide another compelling reason to invest now to save the much greater costs after disaster strikes."
Earlier this month ICNZ released a position paper
Protecting New Zealand from Natural Hazards
which set out a p 15-point plan to encourage a much stronger focus on risk reduction not just from sea level rise.
The ICNZ paper also outlined the need for an agency responsible for leading and coordinating New Zealand's natural hazard response.