Industry body's new strategic plan launched | Insurance Business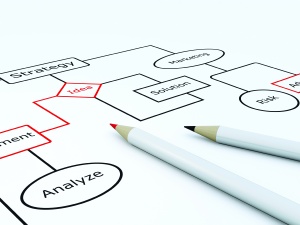 The Underwriting Agencies Council (
UAC
) has developed a strategic plan to take the organisation through to 2020 with further growth on the cards.
UAC chairman Heath Amber said it was a critical time for the organisation.
"The UAC journey is now on the cusp of yet another new phase with expansion opportunities emerging. Having clarity and agreement around developing and executing the next phase of UAC's journey is essential."
Amber said the board met earlier in the year to initiate the formation of the plan, taking into account UAC's 17-year history, market position, capacity, and its vision for what it aspired to be as a representative organisation.
He said the board had set achievable, measurable and realistic goals and created a board-level governance process to ensure the plan remained front of mind for all UAC activities.
UAC said the goals of the plan are to:
Foster geographic growth of UAC
Promote strong, resilient relationships with UAC's stakeholders
Maximise value of UAC to members
Bolster UAC's viability through targeted resourcing (financial, systems, people, IP)
Its specific plans for underwriting agencies include helping them to grow and develop sound businesses; promoting them as a vital profession and integral part of the insurance industry; promoting them by fostering a dynamic marketplace between underwriters and brokers; and being a resource of choice for the industry.
Amber urged members to share the plan with fellow members and industry colleagues.
"The UAC strategic plan 2020 is our roadmap for taking UAC through the next stage of our evolution."
The plan's launch comes with the addition of three new UAC members – Underwriting Agencies of Australia Pty Ltd (NZ) in New Zealand, recruitment firm Hooker & Heijden and software provider Innovation Group.