Industry body's role in major climate change conference | Insurance Business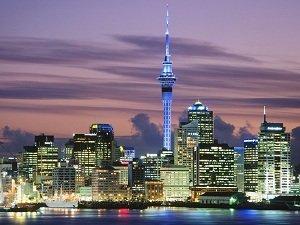 A key theme of a major climate change conference being planned for October 2015 is how to respond to a changing climate, says one of its organisers.
The Environmental Defence Society (New Zealand) is hosting the Auckland event in conjunction with the Climate Change and Business Centre (Australia), with support entities including the Insurance Council of New Zealand (ICNZ), Business New Zealand and Local Government New Zealand.
EDS chairman Gary Taylor said the response to climate change was a big issue for the finance, insurance, energy, transport and local government sectors, which could be seen from evidence of more regular extreme weather events causing damage to communities and infrastructure.
ICNZ CEO Tim Grafton said it was essential to adapt now to reduce the risk.
"Without adaptation some risks will get too high so insurance no longer becomes available or accessible to all.
"But insurance is needed to speed economic recovery after a disaster. So every dollar invested in adaptation now saves many more post-disaster," he said.
Taylor said another key focus for the conference would be on the business opportunities that transformation to a low carbon economy should bring.
"We'll be profiling leading initiatives from key trading partners and exploring how the market is responding to fresh policy and pricing signals from governments."
Taylor said the conference organisers were now inviting expressions of interest from those willing to support the event with sponsorship and relevant presentations.