Industry movement good news for growing network | Insurance Business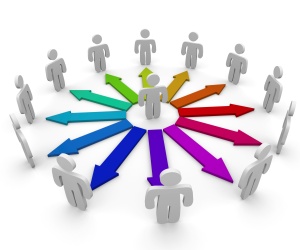 Business is booming for broker network
PSC Connect
with six new brokers signing up in the last three months and another six likely to be locked in by the end of the year.
National manager for New Zealand, Dave Penfold, says the unsettled market, which has resulted from big changes such as
IAG
's acquisition of
Lumley
Insurance, plus a lot of broker movement is all good news for
PSC Connect
.
"There's been a lot of movement in the insurance industry recently which is good for us," he told
Insurance Business
. "People get unsettled or they reassess where they want to take their career.
"Some of the brokers from the bigger internationals have been calling me and a common theme seems to be they're just getting driven for more and more business and income for their employers.
"That makes them start thinking 'is there another opportunity? I'm writing all this business for someone else, can I do it for myself and build up an asset for my future?'
Penfold said he also had discussions with people from some of the insurers. "A lot of it's planting the seed and then when the timing's right they know where to come," he said.
PSC Connect now boasts 16 members in its national network which it has built up since its inception in New Zealand just over two years ago.
While it has been a tough slog getting to this point, Penfold says, he now has an experienced employee, Garmaine Esera, on board which has taken off some of the pressure and added extra resource to implement additional services and benefits to the PSC Connect brokers.
The network only allows Fire & General specialists to join who have had a minimum of four years working in that arena, that way they can uphold their quality model to the insurers.
Penfold says it suits individuals starting from scratch equally as well as existing established brokers.
Indeed, half of the latest additions to the network have been life insurance brokers who have recruited a F&G specialist, for example BRAVEday and Haven who have set up their own F&G company and Spratt Financial Services who recently acquired established F&G broker Hood Insurance Brokers.
"It's different reasons, different triggers, that might make them decide yes, it's time," says Penfold.
"It could be IT solutions, having access to all the markets, both locally and overseas, sometimes it's just needing support because some of them are struggling to compete with the big boys and the smaller brokers can feel a bit isolated.
"The good thing about our group is they all talk to each other. You can't put a dollar figure on it but they gain a lot of value out of just being able to bounce ideas off other people who aren't competing with them."
The model in New Zealand is slightly different to the Authorised Representative model run in Australia in that in New Zealand each individual has to be registered as a Financial Services Provider.
While Penfold says he runs ads on iNavigator and in the Covernote regularly, so far most of the members have come about through networking, word of mouth or recommendations from insurance companies.
The network holds regular professional development days which the insurers like as they can come and talk to all 16 members in one location instead of travelling all over the country.
PSC Connect manages the credit control, trust accounts, provides $110mill PI cover, assistance with placement of risks,
IBANZ
membership, access to exclusive markets and facilities, lead generation, marketing assistance and provides a software platform to process business. "They own their businesses 100% and we provide a service for them to allow them to focus on client relationships and getting new business and growing their asset value.
"We take a percentage of that but it's an excellent model because we do all we can to support them and help them grow their business. Obviously the better they do the better we do," he said.
PSC Connect is also a member of the
Steadfast
broking cluster group, which provides additional support and benefits to its network here.