Industry not realising its tech potential | Insurance Business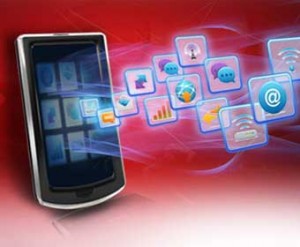 Anita Wikeepa, senior assurance auditor at Vero and recently appointed ANZIIF fellow, believes the industry needs to get smarter with its use of technology,
with smartphone apps being top of the list.
Why did you get into insurance?
I think like a lot of other people in our industry I kind of fell into it. It was something I was going to do in the meantime, while I finished my studies and then the plan was to travel overseas. While I did travel a bit, when I came home I went right back into insurance. It was 13 years ago that I took my first job in insurance and I'm glad I did. I've never looked back. It's been a great industry to work in.
How would you change the industry?
I'd like to see better use of the technology available to us, i.e being able to pick and choose your cover as and when it suits and make a claim via smartphone apps. This is starting to happen with the partnership between Suncorp and Trov to launch a world-first on-demand insurance platform in Australia, where customers can get instant access to insurance for single items by using a smartphone-only app.
What's the best advice you've ever been given?
It's recent advice actually but it resonated with me. First part is that you must allow yourself to dream big. Then you need to break it down into achievable chunks and put a strong plan in place. Last and most important is to never, ever give up.
If you were Prime Minister for one day, what would you do?
I think all children in our country regardless of where and how they start in life should have the opportunity to succeed. Making safe and warm housing a legal requirement as well as having free lunch available in schools would be first on the agenda.
What has been the highlight of your career?
Working for Vero's Earthquake Response Team following the Canterbury Earthquakes. I feel really privileged to have worked with passionate, hardworking and very clever people. The teams had to work through some enormous challenges to respond to an event that was so personal to us as Kiwis.
What's your favoured style of coffee?
Large trim flat white with an extra shot and one sugar - coffee perfection!
Union, league, soccer or other?
I'm a big fan of rugby union, ever since Jonah Lomu came on the scene when I was about 12 or 13. Go the 'Canes! My partner is trying his hardest to convert me into a league fan as well! Soccer? What's that?....
If you could invite three people to dinner, dead or alive, and excluding family and friends, who would they be and why?
Nelson Mandela, Michael Jackson and Robin Williams. What an awesome evening that would be.
Complete this sentence: If I wasn't in insurance, I would be:
Self-employed. I'm not sure what doing, but I've always fancied the idea of running my own little business.