Industry reacts to Tower acquisition bid | Insurance Business New Zealand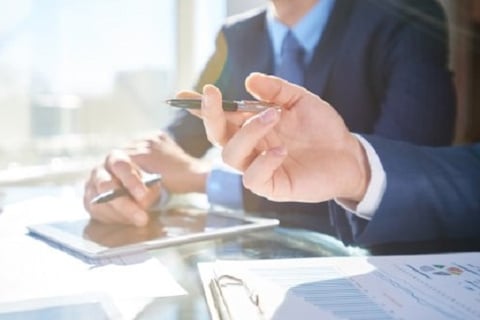 A
Tower
buyout will be good for the industry, says Insurance Council of New Zealand (ICNZ) CEO Tim Grafton, and the buyer's reputable pedigree is good for New Zealanders.
Tower revealed yesterday that
Canadian insurance company Fairfax Financial is set to acquire 100% of the company for NZ$197 million
, or $1.17 per Tower share, a move that has been unanimously supported by the Tower board.
Fairfax's investing strategies have been compared to those of Warren Buffett, the billionaire insurance magnate behind
Berkshire Hathaway
, and Grafton said it was good for New Zealanders that the prospective purchaser was a very well capitalised company.
"They're listed on the Toronto exchange and their capital value runs into the multi billions so we're talking about a very substantial company," Grafton said.
"I think it's good that it's investing in the sense that it will have senior management continuity, and I think for Tower customers it will basically be business as usual but with the benefit of having a very well capitalised company with a very well capitalised owner and having the ability to inject innovation as well as potential capital into the company and that is all to the good."
He added: "I think it also preserves the competitiveness within the industry because Tower will continue to compete as a direct insurer in personal lines which makes for a healthy insurance market."
Fairfax Financial describes itself as a holding company which is engaged in property and casualty insurance and reinsurance and investment management through various subsidiaries.
Founded in 1985 by the present chairman and CEO Prem Watsa, the Toronto-headquartered company says on its website:
"Fairfax's corporate objective is to achieve a high rate of return on invested capital and build long-term shareholder value.
"Fairfax seeks to differentiate itself by combining disciplined underwriting with the investment of its assets on a total return basis, which Fairfax believes provides above average returns over the long-term."
In 2015 it boasted the 'best ever' underwriting results in its 30-year history with record underwriting profit of $705 million and a record low combined ratio of 89.9%.
Fairfax earned $568 million after tax ($23.15 per share) in 2015, thereby increasing shareholders' equity from $8.4 billion at December 31, 2014 to $9.0 billion.
Grafton admitted to 'a little bit of sentiment' around the fact Tower would no longer be New Zealand-owned.
But, he said: "You've got to look at the core issues that you need for a company – you want well capitalised companies that are going to thrive and bring innovation to the market from elsewhere, and that will give good competition in the industry and from all those points it gets the tick."
Grafton said it was no real surprise when the acquisition bid was announced, however he admitted he wouldn't have picked it to be Fairfax.
"There's been talk in the market that Tower might be sold and if you look at what's happened to the share price over the last 18 months or so it's come down significantly from over $2 to about 80 cents so it was certainly an opportunity in the market that's been waiting for somebody who might want to enter the New Zealand market," he explained.
"But yes, it was a total surprise as to who the prospective buyer is," he added.
Forsyth Barr
analyst
James Bascand
said due to the various challenges that Tower had faced over the past 18 months, Fairfax's offer certainly provided more certainty around riding out any further provisioning of Canterbury earthquake claims.
However, he said the firm believed there was a better offer out there.
"We believe there is potential for a higher offer from one of the Australian-owned NZ general insurers," he said.
"Having a competitor with a far larger balance sheet than Tower is likely to be concerning to current players relative to the current environment.
"We believe an incumbent could pay 11.0x (NZ$1.31) for Tower, albeit note that antitrust issues may become a factor."
However, in light of Tower's trading update provided yesterday which 'failed to suggest any sudden turnaround in sales or earnings growth', he said: "We believe the current offer appears attractive in lieu of further offers."
Related stories:
Canadian buyer for Kiwi insurer
Insurer's FY16 $21.5m loss prompts claims company spin-off