Industry reputation to suffer effects of Chch for 'a long time' | Insurance Business New Zealand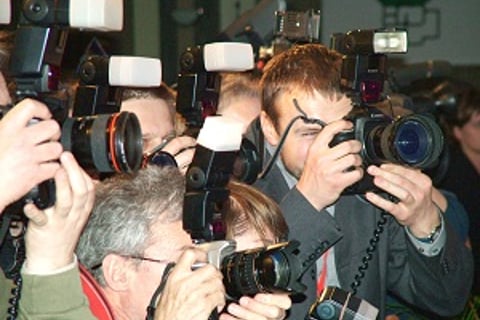 Front up, engage the media, educate, repeat.
That was the message being shared by PR consultant Samson Samasoni, who with his experience as former Insurance Council of New Zealand (ICNZ) communications manager had a unique insight from the outside in and the inside out.
Samasoni was speaking at last week's ICNZ annual conference in Auckland, telling attendees that the industry still had a big journey ahead to rebuild the trust that had been lost following the Canterbury earthquakes, he said.
"It brought to mind the quote 'Reputation once broken may possibly be repaired but the world will always keep their eyes on the spot where the crack was'. And I think that's where the insurance industry is going to be for a long time."
There had been many opportunities where damage could have been repaired earlier, however, where insurers missed opportunities to front up and take media opportunities that arose, instead relying on pre-prepared press statements or refusing to comment at all.
"From my experience, if you're prepared to front, you get more air time because they can see you and have to talk, and if you just use a statement they can tell the whole story and then add a couple of sentences at the end and that would be called objectivity.
"I felt that particularly in our response to media we could have helped the media to better understand the other side of the story and help them tell others your perspective."
He added: "If you don't say anything you create a vacuum that's going to be filled by somebody else and it's better that you get a respected representative on behalf of the industry."
He said it was also important to correct any inaccuracies that occurred, even it meant complaining to the Press Council, the Broadcasting Standards Authority or the Advertising Standards Authority.
ICNZ had had
two complaints they made ruled in their favour
, which had provided opportunities to further explain the industry's role and perspective, Samasoni said.
He also referred to Margaret Thatcher's PR person, Lord Tim Bell, who summed up reputation as 'what you do, what you say and what others say about you'.
"I was sometimes surprised by insurers not wanting to go back and correct inaccuracies in newspapers and media cover, and this happened weekly. Every two days there would be a story attacking the insurer, the industry, someone.
"It didn't play off as an opportunity to correct what others said about you. When the findings [of the ICNZ complaints] came out it provided an opportunity to have those conversations," he said.
With the general perception of the insurance industry around the world placed alongside that of politicians and reporters, Samasoni said it was already on the back foot, something which he said was ironic.
"Where else do you pay $16 billion in claims and still come out with a bad reputation?
"You see ambulance and fire service officers often at the top of these rankings, which is ironic given they do the first part but then the insurance industry comes in after and puts people back to where they were and gets them back on their feet."
Samasoni said his approach when joining ICNZ had been to put in some long tail strategies, including improving financial literacy programmes in schools and touring Citizen Advice Bureaux around the country to explain the role of the insurance industry.
There had been particular success when two members of Canterbury community groups were invited to attend the ICNZ conference two years ago.
"They became very staunch advocates for the insurance industry position because they went away thinking 'I get it now'.
"I felt we could have done more in terms of really engaging with community groups all the time because you can't tell somebody once and expect them to get the message, you've got to be able to tell them regularly, often and accurately."
Another ICNZ initiative which had been hugely successful was the collaboration with CTV on the
Covered
series which was aimed at the 1,600 people who were undecided on their claims at the time.
There ended up being 180,000 online plays of all the segments, which was an example of getting creative about getting the message out there.
Samasoni said instead of relying on traditional media such as newspapers insurers should think about the many social media platforms, which had a constant direct contact with followers who had chosen to hear messages from them.
"We need to look at communities in a different way and break them down into different communities of interest, communities of population, gender, race, or whatever it might be and look at different ways of targeting them."