Industry stands by partial exemption from unfair contract terms | Insurance Business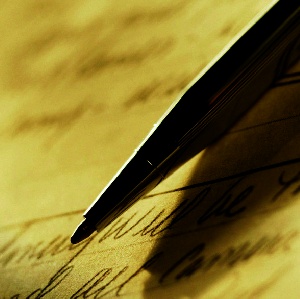 The insurance industry has defended its reasons for needing partial exemption from the new unfair contract term provisions of the Fair Trading Act, saying it would have created 'major problems' otherwise.
The new provisions were put in place this week, taking effect from Tuesday 17 March, but only relate to standard form domestic insurance policies entered into with an insurer for the first time after that date.
Some terms were deemed necessary, however, to protect the interests of the insurer and were made exempt from being declared unfair terms.
The CEO of the Insurance Council of New Zealand (ICNZ), Tim Grafton, said insurance contracts were quite different from standard consumer contracts, as the insurance product was a legal contract with specific terms that have meaning built up over many years of legal precedents and common law understandings.
"Unless insurance had been given an exemption then standard clauses such as the need to disclose material information or exclusions or matters that drove to the heart of underwriting risk would have been caught," he said.
"This would have created major problems and increased uncertainty around insurance contracts. Reinsurers would have had concerns about what exactly they were underwriting too.
"The net effect would have been to possibly lead to premium increases to cover the additional risks."
Grafton said the exclusions sought were supported by the Reserve Bank.
DLA Piper New Zealand partner
Crossley Gates
said he was aware of some who would argue the industry should be totally exempt but he was of the opinion that this was a healthy middle ground.
"What an underwriter chooses to insure or not insure is entirely a business decision, it's not really a fairness decision,' he told
Insurance Business
.
"You can't make someone insure you, or insure a certain risk, because it's just a business decision."
However, he said he had helped a number of underwriters review wordings and had recommended changes to make policies less one-sided towards the insurer.
He pointed in particular to what he called the 'one-sided ability of insurers' in some policies to cancel mid-term or vary the contract mid-term.
"In my experience they very rarely rely on the full weight of those two terms but they can't rely on that in a legal way because on the face of it they are very wide and one-sided and therefore create a legal problem.
"At its worst the clause has said we can cancel the contract at any time on 14 days' notice, and the argument against that is the customer saying 'I thought this was a 12 month contract but in reality it's a 14 day contract'.
"All the clients I've spoken to have accepted that and changed it and made it a bit more balanced.
"For example, they've said they will only do that in situations such as fraudulent claims or if the premium hasn't been paid which I think any reasonable person would say that's fair for them to escape the contract."
Gates pointed out that while it's basically business as usual for the industry, it won't be known whether the changes are sufficient until the Commerce Commission takes a view about it or brings an action seeking a declaration.
"We're in uncharted territories here."
The terms exempt from being declared unfair terms are those that:
· identify the subject matter or risk insured against, including terms identifying an uncertain event;
· specify the sum(s) insured;
· exclude or limit the liability of the insurer to indemnify the insured;
· describe the basis on which claims may be settled or that specify any sums to be contributed by the insured, such as an excess;
· provide for the payment of the premium;
· relate to the duty of utmost good faith owed by all parties; and
· specify the requirements for disclosure or relate to the effect of any non-disclosure or misrepresentation by the insured.