Industry views on mandatory building insurance revealed | Insurance Business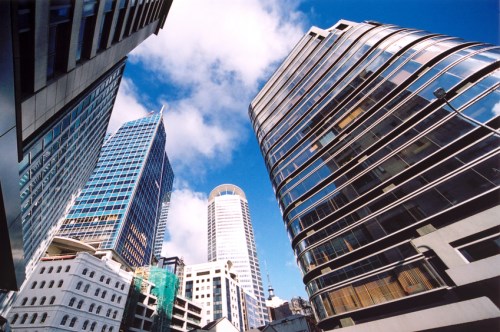 A mandatory building insurance scheme in New Zealand that was provided by private insurers could only work if certain legislative and compliance changes had been put in place first, says one industry leader.
Responding to
recent calls for a mandatory scheme to be introduced here
, which have also been touted by the government, Insurance Council of New Zealand (ICNZ) CEO Tim Grafton said they had had discussions with government officials on the issue but said the current environment was not conducive to private insurers taking on such high risk.
"We made it clear to them [government officials] that if they want to see a warranty scheme uptake in New Zealand and they want to see insurers providing good product and more product into the market with more insurers providing that product, then what they [our members] will be looking to is the quality of the work that's being done, the quality of inspections and the ability to pursue liable parties.
"One of the problems that still exists in New Zealand is the phoenix builder, that is the one that does shoddy work then disappears off the scene as a legal entity and reappears as another legal entity as a builder but absolves himself of liability for the work previously done.
"So you've got to address the phoenix builder issue, the quality of inspections issue, and you've got to have a regime in place that incentivises good quality work and the use of good materials.
"Having all of those things in place would give insurers comfort to enter and provide product into a market."
Peter Harris
, managing director of CBL Insurance, which has over five million homes under warranty globally, said mandatory schemes were in place in several countries and could work well if insurers were experienced in it and knew the risks.
"There have been several examples of insurers in Australia getting into this risk, and then getting out of it once the claims started pouring in.
"Then the government is left to pick up the pieces. This is what has happened in every state in Australia," he said.
"To date, the highest or costliest risk in this area is the non-completion risk of the builder going insolvent, leaving unfinished houses for the insurers to build out and complete. This is financial risk – something most insurers avoid."
Harris said the mounting pressures around workmanship and the financial abilities of builders were becoming increasingly stretched with the Christchurch re-build, leaky homes, high demand for housing exceeding supply, lack of apprenticeships and shortage of tradesmen all adding to it too.
"Some builders are taking deposits for new builds, and applying them to existing or past debts, and working capital. That is a potential financial failure waiting to happen," said Harris.
"So part of the qualification for licensing – especially for companies, should be a financial qualification or monitoring.
"If insurance is made compulsory, then that financial criteria or monitoring would be carried out by insurers."
Harris added that before any regulations were passed making it compulsory for builders to offer an insurance protection to buyers of their homes it was essential that a/ existing builders guarantees were abandoned since none of them had any reinsurance backing, and b/ there was enough experienced insurance capacity to take on the risk in New Zealand.
"Otherwise the risk is that inexperienced insurers will rush in to take advantage of the premiums, and then find out that they have made a mistake and withdraw."
Duncan Colebrook of Stamford Insurance, which offers a 10-year building warranty product in New Zealand, said that as many of the insurers here were the same companies who'd pulled out of state sponsored schemes in Australia, he didn't believe they would support a mandatory scheme here.
"I sat on the working party for MBIE which looked at this in 2014/15 and it was clear that the Ministry's primary objective was to reduce or eliminate the Consent Authorities' liability for defects under the joint and several liability law."
"Consumer protection was not their main objective in my opinion."
Offering insight from his experience on a committee in New South Wales which is lobbying the Australian government to improve building standards was engineer Robert Hart who said a builders insurance scheme was like closing the gate after the horse had bolted.
"Rather than create an insurance product to address failure after the event, and given the fact that it costs the NSW taxpayers almost $1 billion per annum through the Home Building Compensation Fund, I think it is axiomatic that to channel money into better training, tougher licensing, better apprentice education, and far higher penalties for non-compliance would create far better outcomes for consumers, lessen the burden on the public purse and minimise consequential litigation," he said.
"There is a generally held view in this state and I suspect nationally that the Home Warranty Insurance product is pretty useless.
"An applicant for redress will only be paid compensation from the fund if 1) the builder is insolvent, 2) the builder is dead, or 3) the builder has left the country.
"Even then the maximum payout is seldom equal to the quantum of the claim/s so few people are ever satisfied."
Have you taken our poll? Click
here
to vote on whether you think New Zealand needs a mandatory building insurance scheme?
Related stories:
Calls made for mandatory building insurance
Insurers allay steel mesh fears
CBL announces update on $150m acquisition