Industry's fire service funding choice revealed | Insurance Business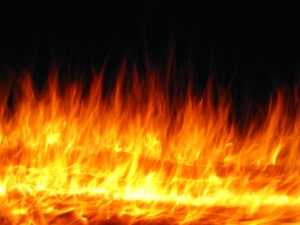 Insurers' views on funding options suggested in a review of the New Zealand Fire Service have been made public and the choice they have made, albeit reluctantly.
The Insurance Council of New Zealand (ICNZ) has made no secret of its displeasure at the suggested options since their announcement in May, when
Insurance Business
reported CEO Tim Grafton
slamming the options as 'narrow' and describing the process as 'making a mockery of genuine consultation'
at the time.
ICNZ didn't hold back in its official submission on the Fire Services Review either, when expressing its disappointment that general taxation and property based options had been omitted from the discussion document.
"Excluding funding options before seeking public submissions on those options is undemocratic.
"It also leads to poor policy outcomes particularly when the optimum ways of funding the Fire Service are not considered.
"These optimum approaches are ones that have been adopted overseas for sound reasons. To cast them aside when a fundamental review of the Fire Service is occurring is a dereliction of duty."
Other insurers who sent in submissions amongst a total of 236 made altogether included
Vero
, Tower,
AA Insurance
and FMG.
While they backed the points set out in the ICNZ submission, they each individually expressed disappointment at the omission of general taxation as an option and stated their choice of option 2 was the best of a bad choice.
Key points made were that the levy should:
* attach to sum insured at a fixed rate as that is the simplest to administer and easiest to calculate;
* be capped on domestic insurance but not commercial;
* be removed from motor insurance and placed on vehicle registration instead.
Insurers also said the Government should make contributions for non-fire activities and also to reflect underinsurance of Crown properties. They said the motor vehicles sector should contribute as well.
ICNZ detailed its reasons why the levy should not remain on motor insurance, or indeed funding through road user charges or fuel excise, citing the proliferation of electric vehicles and driverless cars as a prime example.
"An uptake of driverless cars in New Zealand could fundamentally change the motor vehicle insurance line of business for the insurance industry, which could have a significant impact on that line of revenue for the Fire Services," the ICNZ submission said, explaining that liability in an accident may shift to manufacturers therefore removing the need for first party indemnity insurance for motor vehicle drivers.
"Manufacturers of driverless cars may have liability to the owner of the car and to any third parties if a fault in the car caused an accident, but the levy does not attach to manufacturer's liability insurance products."
"[This] illustrates the problem with attaching a levy to a product that is subject to market forces and change over time."
This was also the reason for attaching the levy to sum insured rather than premiums, which also fluctuate according to market trends.
The Insurance Brokers Association of New Zealand (
IBANZ
) also made its members' views known, reiterating its much-repeated view that the approach of funding via insurance is outdated and no longer reflects the true role of the fire service in the current environment it operates in.
"The options for change put forward are clearly very limited, merely fiddling around the edges," its submission said.
"Significantly some of the proposed changes will fail to address the issues and in fact are likely to cause greater uncertainty and inefficiencies."
Like insurers, the brokers have also plumped for option 2, stating that the costs are spread more fairly across the general population; the Government picks up some costs; and services relating to motor vehicles are more closely aligned to a user pays model.
However IBANZ also stressed the need for more transparency on funding which the current system lacks.
"There needs to be clarity for those paying the fire service costs just what they are getting for their contribution.
"IBANZ believes that if an insurance based model is retained then as representatives of those who pay we should have an appropriate involvement around decision making on expenditure."
Internal Affairs Minister Peter Dunne hopes to launch the new look Fire Service by mid-2017 with legislation in place early next year.