Information clients travelling to the South Pacific need to know | Insurance Business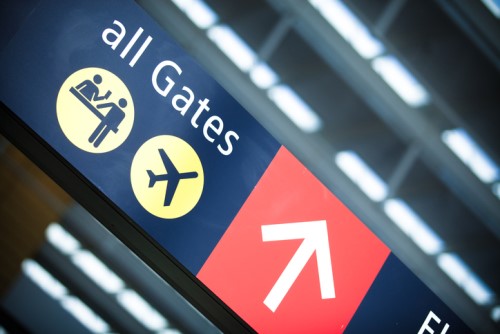 The government has advised New Zealand travellers to contact airlines or travel agents directly to check on potential disruptions to flight schedules, as Tropical Cyclone Gita continues to make its way through the South Pacific.
In particular, it urged Kiwis to ensure they keep all receipts to support their travel insurance claims should their travel be disrupted.
Safetravel.gov.nz also advised travellers of an increased risk from food, waterborne and arboviral diseases.
"This is due to damage to infrastructure, such as water and power supplies, possible sewage contamination and the proliferation of mosquito breeding sites," it said. "The current outbreak of dengue in Tonga could be exacerbated if there is an increase in mosquito populations."
Safetravel.gov.nz outlined health tips for travellers to protect themselves against dengue. These include:
• Use insect repellent;
• Wear protective clothing;
• Stay in lodgings where there are mosquito screens on windows and doors.
"Dengue is a serious viral disease. Symptoms of dengue include sudden fever, headache (especially behind the eyes), joint pain, muscle and joint pain, feeling very tired and rash," it said.
"If travellers do develop any of these symptoms while away, or when they return home, they should seek medical advice promptly. People with severe dengue symptoms require hospitalisation, because the disease is life-threatening. "
Other health advice includes:
• Get vaccinated against typhoid fever and hepatitis A.
• Only eat thoroughly cooked food and only drink well-sealed bottled or packaged cold drinks if unsure of hygiene standards.
• Boil drinking water or use water purification tablets if the water quality is doubtful. Avoid ice in drinks.
• If you have fever, drink plenty of fluids and use paracetamol to manage fever and pain. Do not use aspirin or ibuprofen tablets (and other non-steroidal anti-inflammatory tablets) as they can increase the risk of bleeding from dengue infection.
• Avoid contact with flood or stagnant water and mud. Clean and cover any cuts and abrasions on your skin with a waterproof dressing.
• Always wash and dry your hands.
Related stories:
ICNZ issues warning over travel insurance
Cigna and Auckland Airport partner on travel insurance