ING announces huge bancassurance tie-up with AXA | Insurance Business New Zealand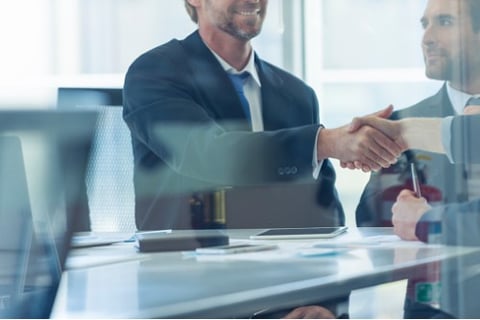 Major lender ING, which divested its insurance businesses a couple of years ago, has announced a multi-country bancassurance deal with AXA.
The exclusive, long-term partnership will see the two financial groups collaborate in providing property & casualty, as well as health and protection, insurance products and services to the bank's 13 million customers in Australia, Austria, Czech Republic, France, Germany, and Italy. Fully digital, the tie-up features ING's mobile application in a move aimed at building a central insurance platform.
"We are excited about the opportunity to partner with ING to deliver a significant step change in the future of digital insurance solutions, leveraging our joint digital capabilities and innovative assets, and providing a differentiated customer experience to address ING customers' protection needs," commented AXA chief executive Thomas Buberl. "The partnership with ING represents a strong meeting of minds and a shared ambition of becoming a partner in our customer's life journey.
"This is another key step in AXA's transformation, fully aligned with our payer-to-partner strategy. We will indeed accelerate our growth in Europe and build innovative insurance solutions and services that have the potential of creating more frequent interactions with the customers."
In the Australian and Austrian markets, the initiative will be supported by local insurance partners.
Meanwhile the Dutch bank, in its announcement this morning, described itself and the Paris-headquartered insurer as 'united in vision'.
"Our partnership with AXA adds an important dimension to our ambition to build one customer-centric platform, a go-to place for financial needs," said ING Group chief executive Ralph Hamers. "Adding personalised protection products that are life-stage driven will ensure we keep our customers ahead in life, empowering them to stay in control, in line with their widening demands.
"The initiative will also contribute to diversify our income. We are excited to embark on this journey with AXA and we are united in our vision. We believe that, between our leading digital banking capabilities and AXA's unparalleled insurance expertise, we will be able to build an international platform of significant value to our customers."
Related stories:
Allianz seals deal with UniCredit
AIA agrees $3.8bn CBA insurance deal