Inga Beale's post-Brexit NZ visit a big draw for brokers | Insurance Business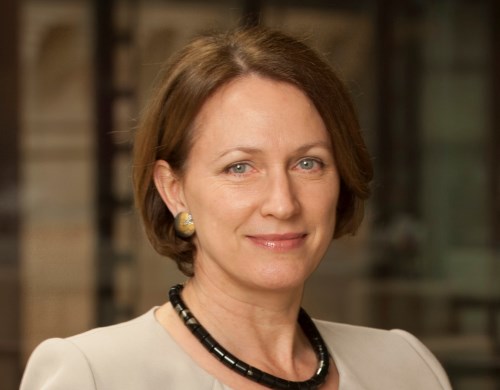 Brokers are expected to line up in droves to see Lloyd's CEO Inga Beale take the stage at this year's Insurance Council (ICNZ) conference.
This year's event theme is focusing strongly on the future and, given the UK's recent history-making vote to exit the European Union, attendees are expected to listen even more closely to what Beale has to say about what the future holds for the famous insurance market.
ICNZ CEO Tim Grafton said he was expecting a high level of attendance, particularly from the broking sector.
"In the past we've had very limited broker interest and I think Inga Beale will certainly bring the brokers, particularly those who are placing offshore into the London market, they will be very interested in attending and hearing what she's got to say," Grafton told
Insurance Business
.
"There's a number of Lloyd's coverholders here in New Zealand as well that will no doubt want to come along, and the obvious interest because of the global perspective and post-Brexit environment for the London financial sector, particularly the insurance sector."
Beale was scheduled as the first speaker of the conference, which will take place on Monday, 7 November 2016, and Grafton said the Brexit decision had definitely added another significant dimension to what she had to say.
"We're fortunate to have someone who's in such a pivotal role in the London insurance market to provide that view of a) the London market and b) the global issues and trends that are emerging in the insurance space.
"At the moment, access into Europe can be obtained by passporting through London, so what are the terms and conditions of the UK's arrangements with the EU going forward? That's an unknown and it will be very interesting to see what her views are on how that might play out."
When studying the future, who better to engage than an actual futurist? Independent strategist Roger Dennis will turn his attention to the financial sector in New Zealand to offer his insights on how companies can navigate the uncertain waters of fast-changing technology.
Likewise, Singapore-based George Attard, head of Aon Benfield Analytics International will discuss the disruptive and technological influences that will likely impact the insurance sector, and Suncorp's EGM strategic innovation, Kirsten Dunlop, will reveal her creative take on strategical decision-making when faced with the risks of rapid, disruptive change.
Munich Re
Australia's Scott Reeves will share his vision of what the motor insurance industry will look like in the future.
Said Grafton: "When you look at say New Zealand general insurers' GDP, the largest line actually is motor, domestic and commercial.
"So if the disruptive technologies are coming in, what is the extent to which that very significant part of the general insurance business could be impacted?
"So we'll take a deep dive there into the motor industry with Scott Reeves."
Brand resilience in the 21
st
century will also be detailed by leading brand expert and former chair of Creative New Zealand, Peter Biggs CNZM.
"We're inviting him to look at brand insurance and also ways in which insurers use other brands to bring their product to market and the pros and cons of that," said Grafton.
"So for example, if you're bringing in product through a supermarket chain or a bank or some other large brand, what does that all mean, and how will that play out in the rapid developing online world in terms of brand management?"
Other issues on the agenda include the emerging trends in domestic and international prudential regulation and the growing issues around cyber security.
To round off the day four insurer bosses will make up a leadership panel to discuss the key themes emerging from the day.
"I think this will be one of the most interesting conferences that we've put on and I expect it to be the biggest conference yet," said Grafton.
"Getting this level of topics and quality of speakers, which I think is absolutely outstanding in all the areas we're looking at, is a unique opportunity."
Related stories:
New faces for ICNZ
Prospect of British exit from EU a worry for insurers