Injured linebacker sues two British insurers for denying payout | Insurance Business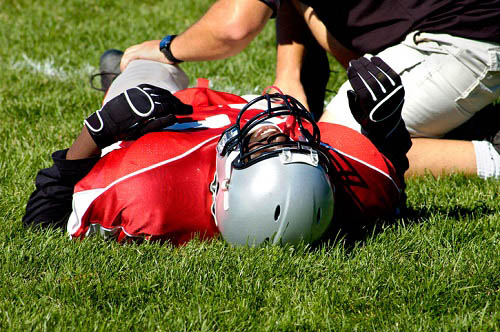 A linebacker who once played for the Texas Longhorns is suing two insurers for their refusal to pay off a "loss of value" policy.
Malik Jefferson recently filed a suit in the US District Court in Austin, naming Novae Corporate Underwriting Limited and Neon Underwriting Limited as the defendants, American-Statesman reported. He claimed that he paid the two London-based companies all the required premiums. According to the complaint, the two insurers had agreed to insure Jefferson for a loss of value up to $1.5 million and a maximum amount of $2.25 million in the event he was injured during the 2017 season at the University of Texas.
Jefferson sustained a turf toe injury in a game against Kansas on November 11, 2017. Team doctors advised him to rest for 4-6 weeks.
Despite his injury, Jefferson participated in pre-game warmups at the Texas Bowl and even tried to play, it is outlined. During UT's game with Missouri, Jefferson was initially set to play wearing jersey no. 60 in honour of the late Tommy Nobis. However, his injuries benched him once more, and Breckyn Hager wore the jersey as UT won the game.
In the time leading up to the 2018 NFL scouting combine, Jefferson reportedly returned to training, but he only went through certain drills in Indianapolis. His filing also indicated that he did not run the 40-yard dash at Texas's pro timing day due to "continuing pain of his injury."
"As a result of his injury, Jefferson was not a first-round selection chosen for the 2018 NFL Draft," the lawsuit stated. The Cincinnati Bengals selected Jefferson as a third-round pick.
On April 31, 2018, Jefferson filed a loss of value claim to the two insurance companies; he also filed other documentation to support the claim. However, the insurance companies "engaged in considerable delay" and requested redundant performance history and medical records, the lawsuit argued.
It was on October 19, 2018 that Jefferson finally heard back from his insurers. A letter from the companies said his claim was being denied "on the basis that Jefferson's toe injury was not the sole cause of his declining draft status."
Jefferson's request for a formal review of the case was essentially turned down this month, his lawsuit stated. Hence, he is now seeking damages only to the maximum benefit amount of $2.25 million.