Insurance a challenge for car share start-up | Insurance Business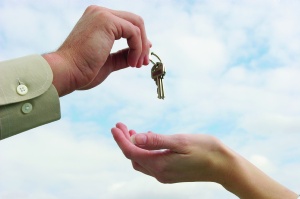 The good news is Kiwi innovation is alive and well as shown by the latest example of the 'sharing economy' – YourDrive - which is now up and running. Not as good, says founder Oscar Ellison, was the three-year journey to get to this point.
Ellison told
Insurance Business
the biggest challenge of getting off the starting line had been dealing with the insurance and regulatory aspects of the business.
YourDrive is basically a Bookabach for cars. Vehicle owners list their vehicles for rental when they're not using them, setting the price and availability and even who rents the vehicle themselves.
Users choose a vehicle and book it for the time they need it, on an hourly, daily or weekly basis.
But despite there being a few business models with similarities out there, Ellison said there were numerous false starts and lots of to-ing and fro-ing with several brokers and insurance companies before he finally landed on a workable solution.
"Insurance is hooked in with legal compliance issues," Ellison said. "There are standard rules around what a rental operator has to do but because we're not a standard rental operator it means the business has to be set up in certain ways which then affect how we arrange our insurance.
"We sit in the middle of the transaction. With other businesses like Airbnb and Trade Me the transaction happens between the parties and the platform takes a cut whereas we take care of the owner and rent out to the user, so we're carrying more risk."
Protections in place include getting Certificates of Fitness (COF – a more stringent version of a WOF) for the vehicles and background checks and Facebook verifications are done on users who also have to carry full insurance according to YourDrive's terms and conditions.
If there is an incident, YourDrive's insurance protects the car owner in the first instance then they seek to recover the cost from the insurer of the party at fault.
Ellison says some of the scenarios the insurance industry threw back at him were 'silly', such as people driving off with the car and not returning it.
"We've gone over that by using people's real identities and doing background checks.
"Also, the owner and user meet up. They shake hands and take the keys so it's not a faceless operation and that helps build trust. You find people treat the cars better than a rental operation."
Another risk was being the target of insurance fraud, where people with a damaged vehicle could rent it out to a friend then claim it against YourDrive, but Ellison says they take pictures of the vehicle before rental which are time stamped.
"Airbnb and Bookabach have similar concerns where people are letting strangers into their house which might have valuables they could walk off with, or they could get a key cut and come back at a later time, so I was drawing from those. Yes they can be abused but they have still been successful."
Ellison was confident that the car sharing model was part of a growing tide which would knock the traditional car ownership model right over.
He said the rates of young people getting driver licences were getting lower; public transport use was going up; and with more focus on the public health aspect, more walking and cycling options were being encorporated into town planning.
"It's about having options. I cycle to work but sometimes I need a car, sometimes a bus or a train.
"And what with drones and the effect that will have on moving goods and services around; electric vehicles, driverless vehicles, shared ownership - it's like an iceberg that's about to flip over.
Ellison said a big issue with sorting out the insurance had been the lack of flexibility, which he said could prove fatal for the industry.
"We're trying to disrupt the rental industry and there's businesses out there trying to disrupt the insurance industry," he said, citing the per mile insurance provider MetroMile in the US as being 'like Tower's SmartDriver app and
Youi
on steroids.'
"I just think the insurance industry needs to wake up. They need to move away from the standard per annum model and look at how the individual is using the vehicle," he said.
"There needs to be a change of thinking to a more bespoke, personalised approach, and they need to be prepared to take a risk – and be seen to take a risk.
"We're looking at insurance being part of the business model and getting insurers to invest in the business. If you were the insurer who backed Uber surely there's value in putting that out there?"