Insurance auditor smashes it on wild Auckland night | Insurance Business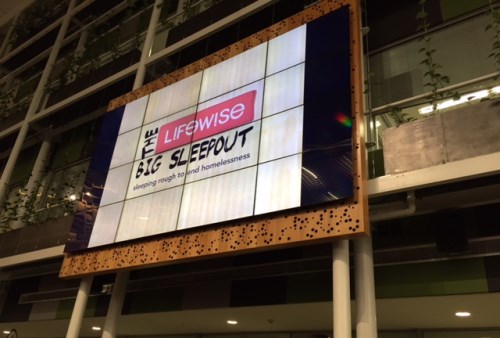 It was a wild, wet night of heavy rain, lightning strikes and thunderclaps but for KPMG partner
Kay Baldock
it was a humbling experience which highlighted the difficulties many homeless people endure night after night.
"Yes it was a bit of an uncomfortable night, but for me it was just one night," Baldock told
Insurance Business
.
"Without the support of organisations such as Lifewise, I can only imagine how difficult it would be to get off the streets."
Baldock, who is financial services audit partner and head of insurance for KPMG New Zealand, signed up to support Team Rainbow Youth as part of the Lifewise Big Sleepout event after discovering the disturbing statistic that 40% of under 25-year-olds who are homeless identify as LGBT.
Her support of the cause reflected her company's recent initiative to support LGBT-identifying people, by receiving the Rainbow Tick endorsement and forming its pride@kpmg allies network, which Baldock is part of.
During the evening Baldock and her team listened to three former homeless people who described their experiences on the streets and how they had managed to get back into a home.
"This was such a humbling experience and one that I will not forget," Baldock said.
"Someone asked the gentleman who had been sleeping rough for over 35 years and who had just recently moved into a home, what he enjoyed most now that he was in a home.
"He answered now he had the luxury of watching the butter melt on his toast – something that many of us take for granted and don't even think about."
After that, the team bunked down together in the Quadrant at AUT and braced themselves for one of the wildest nights Auckland had seen in a long time, although one good thing was the relatively mild temperature, Baldock said.
She added: "I participated in the Lifewise Big Sleepout as I fundamentally believe that everyone should have a safe place to call home.
"In addition, and as a proud member of the KPMG allies network I was saddened by the statistic that 40% of those who are homeless under the age of 25 identify as LGBT.
"Your early 20s is a time in your life when you should be dreaming big and reaching for the stars, yet how can vulnerable youth do this when they have no safe place to call home?
"Additionally as a parent of young children, I want them to grow up in a world where they treat people with love and respect, and that everyone is treated equally no matter background, race, ethnicity, sexual orientation, or gender identity, and that is why I joined Team Rainbow Youth last Thursday evening."
Her mission clearly resonated with her generous contacts and colleagues in the insurance industry – by the time of publication she had raised an impressive $9,560, nearly doubling her target amount of $5,500 and putting her firmly in pole position out of 135 rough sleepers.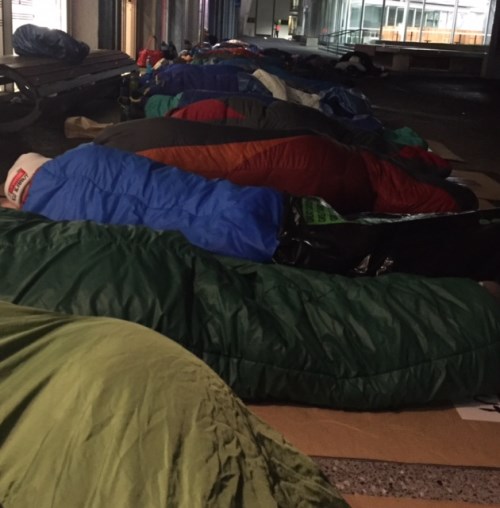 Related stories:
Insurance auditing consultant in for a hard night
Life insurer beats F&G sector to score coveted award
Big sleepout a success in more ways than one
Insurance senior team sleeping rough