Insurance bills from Kaikoura quake expected to reach billions | Insurance Business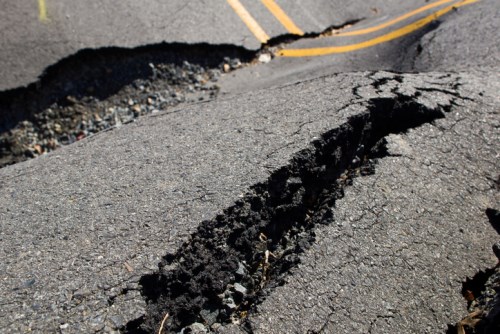 Insurers incurred $41.69 million in losses in 2016 due to natural disasters, with billions yet to be added from the 14 November Kaikoura earthquake.
According to Insurance Council data, 2,758 claims were made following natural disasters in 2016, not including the claims from the magnitude 7.8 magnitude earthquake that rocked central New Zealand or the extensive flooding that hit Wellington the next day,
Fairfax Media
reported.
EQC figures showed that 18,432 claims had been lodged by 22 December, and many properties and potential repairs are still being assessed. The deadline for claims is set for 14 February.
The Insurance Council's Tim Grafton said EQC would get a clearer picture of the total losses incurred from the Kaikoura earthquake over the next few months.
"There's no doubt the cost to residential buildings will run into hundreds of millions of dollars, and similarly there will be significant costs in material costs to commercial structures, and business claims as well," he said.
Catastrophe modelling company AIR Worldwide estimated the insured losses from the earthquake to be between $1.15 billion to $5.3 billion, not including the cost of repairing road and rail and land damage,
Fairfax
said.
Grafton said they are expecting to receive more claims.
"We have 80 buildings in Wellington undergoing further engineering inspections at the order of the council, and you don't know quite what that's going to turn up in terms of identification of damage," he said. "It's really too early to say how much it will be."
Grafton said the Kaikoura quake was one of the most costly events the country had seen aside from the Canterbury earthquakes.
Figures from the Insurance Council showed that claims for natural disasters in 2016 were low compared to 2015's $115.46 million; 2014's $150.2 million; and 2013's $175.3 million, the report said.
The natural disasters that caused insurers large losses in 2016 include the following:
• March flooding and wind in North and South Islands, $30.2m
• May flooding in Lower North Island, $3.9m
• June flooding and gales in Auckland, $2.4m
• September nationwide storm, $3.1m
• September heavy rain and flooding in Coromandel, Bay of Plenty, Gisborne, and Hawke's Bay, $1m
• October flooding in Auckland to Waikato and Hailstorm Hawke's Bay, $500,000
• April flooding in Coromandel and Auckland, $590,000
Related stories:
Global disaster costs surge in 2016
Industry gears into action following fatal earthquake