Insurance boss 'delighted' with final NZ approval | Insurance Business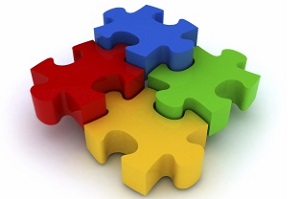 While
IAG
's CEO Jacki Johnson is 'delighted' to receive the final New Zealand regulatory approval from RBNZ on Friday, she told an assembly of industry and business leaders that she predicted more consolidation in the industry was to come.
Johnson was one of three panellists discussing megatrends in the insurance industry as part of a Trans-Tasman Business Circle initiative as the
news
filtered through that RBNZ had announced their approval of the acquisition.
The announcement was timely given one of the megatrends under discussion was the likelihood of more mergers and acquisitions in the future.
"Obviously I'm really delighted with the approvals we've had, there's a new part of our family coming to join us so we're delighted with that," she said, adding: "I think there will be consolidation because I think in any market structure if you get stuck in that middle you're either going to go smaller to try and play niche or you'll need to get bigger and that's where I think there'll be some changes.
"I believe fundamentally the markets that are well structured will have niche players and large players and it's how you choose to play because there's roles for all because ultimately the customer chooses."
Fellow panellist Ross Chapman, general manager New Zealand operations for
QBE
, agreed there was definitely room for more merger activity referring to a' large American organisation' who got its license last week.
"There's a lot of global players out there who don't operate in New Zealand but who could, some of them across the water in Australia," he said.
"I think there are opportunities. There are opportunities as niche players if that's what they choose to do and I think in terms of where the industry is at the moment there's some good opportunities and some of those organisations I'm talking about are coming to that conclusion."
Chapman said the industry needed to think very carefully about how it markets and distributes its product and to be aware that other organisations could pose a very real threat in the near future.
"We've got a lot of very, very large international broking houses operating in New Zealand and around the world that have the distribution and client contact.
"It's not a very big step for them to put up a bit more capital and start writing the risk themselves and not even need us.
"There are other organisations, whether they be brokers or other clumps of capital providers, coming in and providing a similar sort of service, marketing it differently, managing it differently and I think there's a huge challenge for us coming down the track."
Johnson said in an additional statement she was keen to get on to the next stage of the milestone acquisition once the Australian regulators' approvals came through, which was expected on 30 June.
"We are looking forward to welcoming
Lumley
to the IAG family when the acquisition is able to be completed and planning for that milestone will now pick up pace.
"We see completion as only part of the journey, however. Welcoming Lumley and its people is something we want to do well.
"It is a catalyst we will use to review and transform our wider business with ongoing focus on our customers and partners to ensure they get full value form their relationship with us over the long term."