Insurance boss on successfully taking the leap to start own practice | Insurance Business New Zealand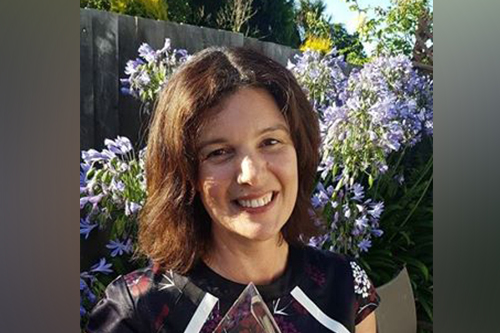 Amanda Haskins (pictured) has been in the insurance industry for nearly 15 years. She started as a captive insurance agent and is now the boss of her own insurance business – Amanda Haskins Insurance Solutions.
Haskins takes pride in genuinely helping her customers secure the best possible deal. Unsurprisingly, she has grown to be a successful and award-winning insurance professional.
Insurance Business caught up with Haskins to learn more about her inspiring journey in the industry. In this Q&A, she talks about what made her leap into starting her own solo insurance practice and shares some of the key challenges she's faced to make it happen.
Insurance Business: Who or what has inspired you to be involved in the insurance industry?
Amanda Haskins: My father was killed in a road accident when I was 17. This was, of course, a devastating event for myself, my mother and my three younger sisters, who were still at high school. It would have been even more devastating had he not taken the time to make sure he had life insurance in place.
IB: You previously worked with Mike Pero Insurance and TMMI. What have you learned from these experiences and how do these lessons help you now?
AH: Being independent has its challenges but, for me, it means I can offer a wider range of solutions to clients, and focus on market sectors where I feel my advice is really needed such as young families.
One thing I have learned from these businesses is the value of a brand, how important it is, and how it can be affected by other people within that brand.
IB: Tell us briefly about Amanda Haskins Insurance Solutions, how it was born and its role in the industry as a whole.
AH: I have been an insurance advisor for almost 15 years now, but while my kids were younger, it was fantastic to contract my services to other companies such as these. However, I come from a long line of self-employed business owners and always dreamt of operating my own business.
I branched out on my own in March of 2017 and Amanda Haskins Insurance Solutions was set up then.
IB: What are some of the key challenges you've faced in your role?
AH: Going out on my own was a big challenge. Everything changed overnight, and I had to develop my own sources of business while being careful to not approach clients and referral sources from those I had previously contracted to.
IB: Are New Zealanders underinsured? Why or why not?
AH: Yes! This is a constant problem. There are several reasons in my opinion. The first is that no-one thinks it will happen to them, which I can say from personal experience is not always true, sadly. Another is a lack of understanding of the role of the ACC and what it will and won't do – i.e., it won't pay if you have an illness. I also think there is a misplaced distrust by consumers towards insurance companies, and I think this is unfair as the insurers I deal with pay around 95% of all claims. The only reasons for non-payment are if the condition isn't covered, and if there has been non-disclosure of previous medical history.
IB: What advice can you give to those wanting to join the insurance industry?
AH: Believe in insurance – simple as that. Many advisors are attracted by other aspects such as being self-employed and potential income but to be successful, and trusted by your clients, you have to believe in insurance and really care that your clients have the best possible cover at the best possible price.
IB: Outside the insurance business, what do you enjoy doing?
AH: I love travel, as I am sure everyone says. I am currently learning to ride a dirt bike so as to keep up with my two sons (16 & 13), so it's a good thing that I am well covered!
IB: Complete this sentence: If I wasn't in insurance, we would be…
AH: In another sales environment, hopefully operating my own business.