Insurance brokerage to deliver broader benefits to Pacific nation | Insurance Business New Zealand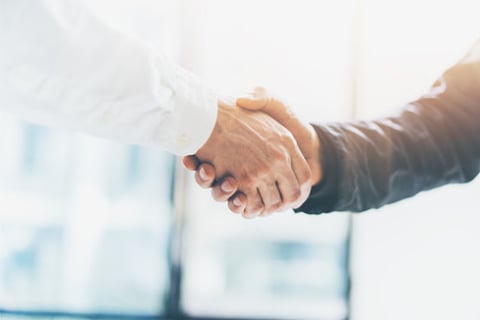 Willis Towers Watson has announced a partnership with Pacific Medical Assist Ltd (PMAL), and is rolling out a new medical insurance plan for organisations based in Samoa - a plan it said will be a 'groundbreaking' product for the region.
The new plan is designed for organisations looking to protect themselves and their families in case of a major medical event, and includes a range of benefits including evacuations to high quality medical facilities in New Zealand.
Healthcare facilities in Samoa are currently equipped to deal with routine medical treatment, but complex conditions and life-threatening emergencies usually require evacuation to Fiji, New Zealand, or the United States. These evacuations can cost thousands of dollars, and Willis Towers Watson's plan allows policyholders to claim for full healthcare assistance with flights, visas, accommodation and medical treatment arrangements.
Willis Towers Watson senior Pacific practice account manager Maureen Pua said the product had been developed in response to an "increasingly vocal demand", and she said the brokerage had already received strong interest from Samoan-based organisations.
"This product complements the medical evacuation program that is currently provided by the Samoan government, and it gives coverage for medical treatment and diagnostic services that cannot be provided in Samoa," Pua said.
Read more: Willis Towers Watson on growth plan and financial targets
"It's available to any individual, plus their spouse and their children, who is a member of an insured group or corporation. It gives them greater access to enhanced technology and specialist services through the established PMAL medical platform, which has been providing medical assistance to other Pacific Island countries for several years."
"Through PMAL, members of an insured organisation can take advantage of first-class medical facilities in New Zealand, as well as support facilities located in Australia," she explained.
"The insured organisations also get streamlined claim processing that draws on PMAL's assistance and expertise.
"Willis Towers Watson developed the product in response to increasingly vocal demand for medical insurance coverage from our Samoa-based clients in both the public (government agency) and private sectors. PMAL has been providing medical assistance to other Pacific Island nations for a number of years."
Pacific Medical Assist is a New Zealand-based organisation which provides onshore and offshore medical services to Pacific countries, and specialises in medical coordination, diagnostic and patient management services.
It enables Pacific patients to be treated at healthcare facilities in Australia and New Zealand, and works with a number of organisations including insurance companies, corporates, and government and non-government organisations.
PMAL director of operations Estelle Kruse-Stowers said that it has been able to extend its health platform through enhanced technology, which has allowed it to offer better access to specialist services through its insurer network.
Read more: Willis Towers Watson shines spotlight on dangers of low 'cyber IQ'
"We are very pleased to be working alongside Willis Towers Watson to deliver healthcare assistance for this medical insurance product and to support its members," Kruse-Stowers said.
"During these unprecedented times with border closures and logistical challenges, people still require access to tertiary specialist services. PMAL will continue to transfer patients from the Pacific to New Zealand under strict health protocols."
Maureen Pua said that the product had been in development for a number of years, and is based on a strong understanding of the medical needs and gaps faced by Pacific nations.
"We have been working alongside PMAL for nearly three years and we are proud to launch a strong and effective medical insurance plan that goes beyond the normal confines of what is traditionally available in Pacific Nations and especially in Samoa," Pua said.
"The Willis Towers Watson team has the expertise, insurance knowledge and understanding of what Pacific communities need in terms of medical cover. We are very excited to be able to finally launch this medical insurance product with such a professional medical company in PMAL.
"The product has just been launched but already we are fielding a large number of enquiries, particularly from such sectors as banks, law firms, infrastructure companies."