Insurance career at Delta was written in the stars | Insurance Business New Zealand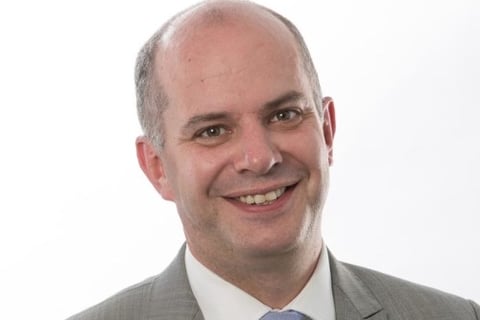 Environmental liability & commercial business development manager at Delta, James Halfacree, says timing was a crucial factor in his career switch to insurance.
Why did you get into insurance?
I was an environmental consultant for 8 years post university and the firm I was working for in London had a couple of employees move to
AIG
who at the time were recruiting into their environmental liability department. I had planned on moving to Australia in 2004 and as luck would have it, AIG in Sydney were looking to recruit someone with an environmental consultancy background into their team in Sydney. I guess you could say the stars aligned and this is how I found myself in insurance.
How would you sum up insurance brokers in three words?
My wife is an insurance broker, so I'd better be careful. I'll just say they tend to be driven.
What's the most important thing brokers and insurers can do to improve their relationship?
Be transparent, develop and maintain a mutual level of trust. Not rocket science.
What's the strangest thing you've ever arranged cover for?
A fuel dump in the Democratic Republic of Congo.
How would you change the industry?
I'm not sure the industry needs too much change, regulation is robust, and there is ample competition on both the underwriting and broking sides which results in clients getting the best products and service.
What's the best advice you've ever been given?
Persevere, never give up. There is always a solution to any problem.
If you were Prime Minister for one day, what would you do?
I would outlaw traffic wardens. The world would be a better place.
What has been the highlight of your career?
I spent 10 years in Sydney writing environmental liability insurance. Back in 2005 there was very little take-up of the product and AIG were the only local underwriter. It took a lot time and effort to develop a sustainable market engaging with all sorts of non-insurance parties such as the environmental regulator, trade and industry bodies and providing education as to the benefits of the products. The environmental market in Australia nowadays is at a level where there are a number of locally based underwriters and the premium pool is growing organically year on year. Looking back, being part of something new and developing a successful market is something I'm very pleased with.
What's your favoured style of coffee?
Strong flat white, one sugar. I can't function in the morning until I've had my coffee.
Union, league, soccer or other?
Union without question. Although golf comes a close second.
Complete this sentence: If I wasn't in insurance, I would be…
An environmental consultant.
Related stories:
Underwriting agency Delta expands to the capital
Cows in lake furore highlights NZ underwriters' 'venerable crusade'
Asbestos cover now on offer