Insurance career saves muso from living in a tent | Insurance Business New Zealand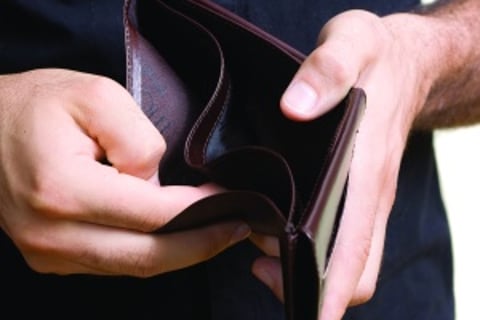 Aaron Dickinson, head of strategy, product & data at AA Insurance, reveals how his musical ambitions led him to dine with a former Beatle, but in order to pay the bills he had to Let It Be.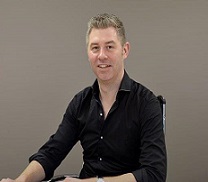 Why did you get into insurance?
I've had the chance to be involved in a lot of industries—music, career advice, banking, software sales to big businesses (I used to sell Microsoft to Marks and Spencer in the UK) and now insurance for the last 10 years. When I went to look after home and contents claims for AA Insurance, I experienced up close that the money we were given by customers was really going back to fix, help and sort problems out for people—anything from lost phones to lost houses. I think the helping aspect of it all appealed to the latent socialist left-winger in me.
What's the strangest thing you've ever arranged cover for?
A tiny disused church in Northland—as a house and wedding venue. The owners planned to sleep next to the pulpit. We've insured theodolites for retired surveyors, and a boat made of concrete. People lead rich and varied lives in New Zealand.
How would you change the industry?
I'd love people to feel more confident about insurance. We're all competing on service and price and so we have to work very hard for New Zealanders. If people understood that all of the money and our time are spent on getting things sorted for people, or trying to make insurance easier and hassle-free, I think they'd feel more comfortable. 'Insurance technicalities' are a thing of 50 years ago. We certainly never talk about them here!
What's the most important thing insurers can do to improve their relationship with their customers?
Make insurance simple and explain how you work. Genuinely care about the person you are talking to. They are spending a lot of money with you. Help them get it right.
What's the best advice you've ever been given?
There, but for the grace of God, go I. No, I am not religious.
If you were Prime Minister for one day, what would you do?
I'd do more for the children who have nothing to eat at school.
What has been the highlight of your career?
My insurance career? Seven or eight years ago, after two years of continuously awful weather events that wreaked havoc on thousands of homeowners around New Zealand, our Home Claims team produced industry- leading customer satisfaction scores. Well done to them.
Outside insurance? Sitting next to Sir Paul McCartney for dinner one evening was fun. I worked for Sony Classical and Jazz in the 90s. During the '97 Gramophone Awards at the Alexandra Palace, London I was invited to sit next to him at the EMI table. I was introduced to everyone as follows: "Hi Aaron. This is Alice, Bob, Sam, Emily, Paul, Dave, etc." Not Sir Paul. Not Sir Paul McCartney. Just Paul.
We talked about music—he had a new CD out. I told him I thought his voiceovers for Thomas the Tank Engine were fantastic. He laughed. We joked, ate dinner and then I went back to the Sony table. He's never phoned since. Nothing.
What's your favoured style of coffee?
Black with a little touch of milk and a sugar. That said, if you can get your hands on cinnamon syrup it can improve things considerably.
Union, league, soccer or other?
Other. If I'm in a large venue, I'm likely watching someone with a microphone or violin in his or her hands.
If you could invite three people to dinner, dead or alive, and excluding family and friends, who would they be and why?
Beethoven: I play and listen to his music a great deal. He wrote 32 piano sonatas and was already reasonably deaf by number 20. How on earth did he write the genius Appassionata and fiendishly difficult Hammerklavier, which came much later?
Freddie Mercury: I grew up listening to Queen and was devastated when he died in 1991. I'm not sure pop music has produced a voice like that since. He and Beethoven can improvise round the Yamaha Upright I have next to the kitchen.
Peter Cook (English comedian): He was immensely funny, a talented story teller, a great comic actor—and he'd bring good wine.
Complete this sentence: If I wasn't in insurance, I would be…
Producing and writing music. I'd also be living in a tent. I'm realistic about my earning potential in this sphere.