Insurance chiefs and business leaders to meet | Insurance Business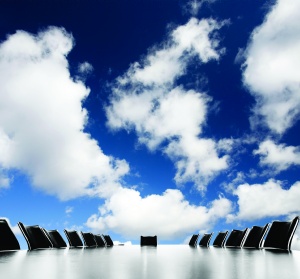 How to attract good people and capital to New Zealand's insurance industry are just two of the issues to be discussed at a special event this Friday hosted by the Trans-Tasman Business Circle (TTBC) as part of its Megatrends series.
Titled
The Industry State of Play – Insurance Panel
, the gathering is to encourage discussion of ideas and issues affecting the insurance industry in New Zealand to work out how to adapt to new trends.
A panel of key insurance players such as
IAG
NZ's CEO Jacki Johnson, will discuss topical issues before responding to questions from the audience, made up of influential New Zealand business leaders.
The Megatrends series of conferences is aimed at altering markets and society and to give an insight into what lies ahead, according to the TTBC.
"This event will set the stage for visionary thinking and examine the threats and opportunities," it says.
Johnson told
Insurance Business
she is looking forward to the panel because of the wide range of issues being discussed and the diversity of views and ideas that might be generated.
Among the topics she's particularly interested in is global capital.
"How to ensure New Zealand is a well understood, stable market providing sustainable opportunities that attract the capital necessary to develop and grow with or ahead of the rest of the world," she explained.
"This will be discussed recognising we are also one of the riskiest countries in terms of how prone we are to natural disasters."
She added: "Also we will be discussing how we attract people to our industry. It's a dynamic time and we need to continue to attract the best and brightest to ensure we keep pace and indeed lead through change."
Other issues include the ongoing challenge of keeping insurance available, affordable, reliable and profitable and how insurance stays relevant in the face of fast-paced demographic and technological changes.
As well as Johnson,
Vero
New Zealand's
Adam Heath
and
QBE
's Ross Chapman are the three panellists confirmed so far.
ICNZ CEO Tim Grafton is moderating the event, to be held at Auckland's Pullman hotel.
The discussion is open to members and non-members of the TTBC.