Insurance claim revelations could shape NZ national game | Insurance Business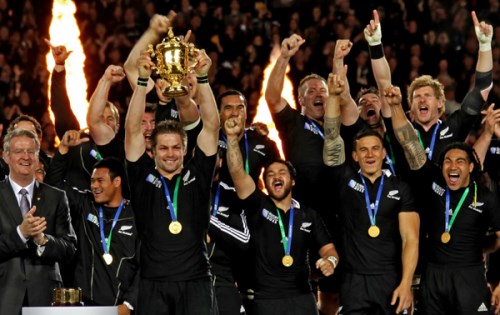 A study of 470,000 rugby injury insurance claims in New Zealand has revealed information that could prompt a change in rugby rules.
The insurance claims have been collected over the past decade and are from players ranging in age from five up to 40 years old.
A Kiwi rugby senior scientist, Ken Quarrie, is involved in the project and he said very different patterns of injury occurred as players went up through the ages, according to a report by
Reuters
.
As a result, Quarrie thinks tackling should be brought down to waist level in a bid to reduce the high number of head injuries occurring.
"I'd like to see a trial at junior levels – already it's (tackling) below the chest up to 12-year-olds in New Zealand and I don't think it would be a major change to bring that down to the waist," he said.
World Rugby is considering the change following its own investigation into head injuries.
Following a detailed study of more than 600 incidents it was revealed that 72% of the injuries were suffered in a tackle situation, but in three quarters of those injuries (76%) happened to the tackler, and not the ball carrier.
World Rugby's chief medical officer, Martin Rafferty, said they studied 15 variables in the tackle to discover what caused the injuries, the
Reuters
report said.
"One interesting one we found was that if people are bent at the waist, the ball carrier, you get fewer head injuries," Rafferty said in the report.
He had asked a panel of experts to look at how they can get players to bend at the waist in the game and they had come back with some suggestions.
However, he added: "We have to be sure that if we do make changes that improve the situation with head injuries, we are not causing another problem."
The recommendations were being discussed this week and if they are introduced, would be trialled in a minor competition.
Quarrie said there had been a shift in players' attitudes to concussion protocols over the past 15 years with players viewing it initially as an attempt to make them 'soft'.
"There was this ethos of putting your body on the line and it was a first XV mentality that you didn't go off and let your mates down.
"Once it moved to become more of a squad game, with 23 players and injury replacements, it was no longer seen as heroic to carry on when injured, but selfish, because you were pulling the team's performance down.
"So once the message became one more of performance rather than injury-prevention and it was embraced and now the coaches are driving the program."
Related stories:
AIG renews New Zealand Rugby contract
Lions NZ tour insurance bill 'highest of all time'