Insurance companies get in on the app | Insurance Business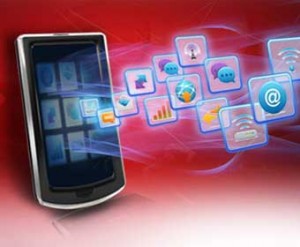 Rothbury
Insurance Brokers has launched a mobile insurance app which they say is the first of its kind in New Zealand.
The app, named My Rothbury, enables clients to view a summary of their insurance, contact details of their broker, account balances plus claims information.
Rothbury managing director,
Roger Abel
, said the app was a ground-breaking development for the business and something Rothbury was very enthusiastic to promote.
"It gives clients their key insurance information in the palm of their hand – it's easy to install, set up, navigate and use."
Abel said the company embarked on the project to meet the growing expectations of clients who wanted to communicate directly with their broker and access their own key insurance information.
"We aim to provide excellent personal service to our clients. Innovative, modern businesses should be geared up to provide mobile apps that deliver useful information to their clients."
The app enables clients to contact their broker and claims handler by calling, emailing or texting directly from the app; summarises open and recently closed claims; provides information about making a claim; enables clients to request a schedule or policy wording for their policies and safeguards security and privacy by only allowing access to it to people with validated email addresses.
Different insurance companies are using app technology to engage clients in different ways.
And it is not just brokers reaching out to insureds but insurers and reinsurers too.
Munich Re
brought out their D&O Scout app earlier in the year which a company spokesperson described as a B2C app for tablet PCs aimed at 'top decision makers'.
They can then "self-assess their personal risk discreetly and independently" before connecting to "specialised partners in D&O insurance worldwide to discuss their exposure and take appropriate insurance cover," Munich Re's Asia Pacific media relations manager Lillian Ng said.
She said the unique initiative was driven by the strongly increasing market penetration of modern communication tools which has now reached the boardrooms.
Munich Re also offers another client addressing mobile module Nathan mobile risk suite which assesses natural hazard exposures worldwide.
Last year direct insurer Tower made headlines with its
SmartDriver app
which won Innovation of the Year at last year's New Zealand insurance industry awards.
The app directly engages with customers using telematics technology to collect information on their driving habits with the incentive of lowering insurance premiums if improvements are measured.
This year the app was updated to enable more gamification. Now, users can compete with others for the title of 'safest driver'.
Another insurer who won the 2013 Innovation of the Year award for its CyberEdge app was
AIG
.
Their app, which is now on version 2.64, promises to keep risk managers and brokers abreast of the rapidly changing cyber security landscape with real time updates on data breaches.
IAG
's State and
AMI
brands also have apps which offer incentives direct to customers.
The AMI mobile app has replaced the AMI Assist app and features include online claims and offers through partners VTNZ and Bridgestone. The State app, which replaces State Stay Safe and My State, allows users to lodge a claim, pay their renewal or update their direct debit.
Customers are incentivised to take out car, house and contents insurance in order to access special offers.